ConRes Receives Cisco Master Level Certification for Collaboration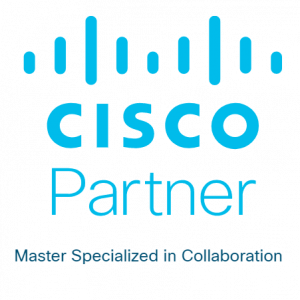 December 22, 2020-Bedford, MA – Continental Resources, Inc. (ConRes) announced today that it has earned the Cisco Master Level Certification for its Collaboration practice. Master Level is the highest level a Cisco Partner can achieve. In order to achieve this certification, ConRes underwent a stringent audit by Cisco. This audit consisted of both a technical and sales process evaluation.
"ConRes is proud to achieve the Cisco Master Level Certification for our Collaboration practice", says Peter Mirabile, Director of Engineering and Collaboration. "The Cisco Master Level Certification for Collaboration solidifies that ConRes connects the technical and business components by fostering a strategic customer discussion. It also confirms that ConRes designs, implements and supports the solution that is the right customer fit. We provide our clients attention to detail, business justification, and a scalable framework. Having a trusted partner that can not only design the correct solution, but can map it to their organization and business goals, is paramount to the overall success of our customers."
By prioritizing end user experience, ConRes is able to provide seamless quality whether in the office, at home, or on the road. ConRes also prioritizes end user experience through their Customer Care expertise within the Contact Center space and the journey of the customer through omni-channel services. Together, this makes for a great customer experience.
Achieving Cisco Master Level Collaboration Certification has strengthened ConRes as a leader in the Collaboration space. The ConRes Collaboration Team provides dedicated support to address customers' needs through every stage of their Collaboration journey. These stages include discovery, current state assessment, technology gap analysis, solution design and planning, solution support/transition and implementation, testing and management. It is this dedication and support that has led ConRes to win the Cisco Outstanding Customer Satisfaction Partner of the Year.