When A Multi-Location State University Decides to Move Data Centers
A multi-location state university needed to scale up its data center, having outgrown its existing siloed data center scheme (each individual institution had its own infrastructure). They decided to combine resources into one massive center with a larger footprint and blended technologies.
The Challenges They Faced
Combining Resources: With multiple locations to pull gear from, all with multiple vendor solutions with different configurations, the task to consolidate hardware and software would be overwhelming.
Mission Critical Functions: The university could not afford any major downtime caused by moving and creating a new setup
Lack of Technical Expertise: Redesigning and configuring the tech space required a savvy team of experts. This knowledge gap could have led to poor infrastructure that would have created continuous problems.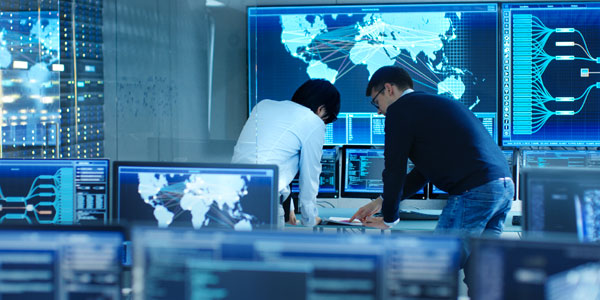 ConRes Solution
ConRes managed every detail of the migration from end to end. We physically moved their data centers into a unified, fully functional facility. We backed up their software, powered down the existing infrastructure, hired the truck, moved and assembled the hardware, provided all the necessary new equipment and configured the new integrated data center infrastructure.
The process of moving a data center often entails more work than an organization anticipates. That's where our Data Center services team can help. We provide everything organizations need to design, configure and run a new or existing facility. Our team is equipped to assess business needs, plan data center infrastructure, procure new gear, and provide the expertise and manpower needed to set up and integrate everything.
The migration was a huge success in minimizing downtime and making strides in cost reduction, centralization of IT management, resource optimization, and performance. The university was even able to offset some of the costs by hosting smaller regional schools' IT infrastructure in their consolidated facility.
Connect With Our Experts
Start a conversation about how to align your technology with your desired business outcomes.