Flexible Financing and Creative Acquisitions
In the IT environment, many companies are shifting capital expenditures (capex) to operating expenditures (opex) for opex's distinct investment advantages. In the IT space especially, infrastructure is constantly shifting, so long-term investments are becoming increasingly risky and smart investments are as fluid as the market.
Here's What Happened
In this case, a major IT company fell under budget constraints that required a new financial strategy to leverage opex. In other words, they needed to revamp their spending model completely. Here's the challenges they ran into:
Shifting from Capex to Opex: There are many obstacles to overcome when an organization shifts to paying per-consumption for hardware, software and services instead of with large upfront expenditures. In this case, there were a hundred things to consider—everything from smoothing out cashflows to recognizing the need for airtight organization.
Immediate Need for IT Upgrades: With any major infrastructure change, there's red tape and lead time. In this case, the compliances completely slowed down processes, which cost the organization precious time and money.
What they needed was a partner to provide on-site IT remodeling built to scale and ready to roll.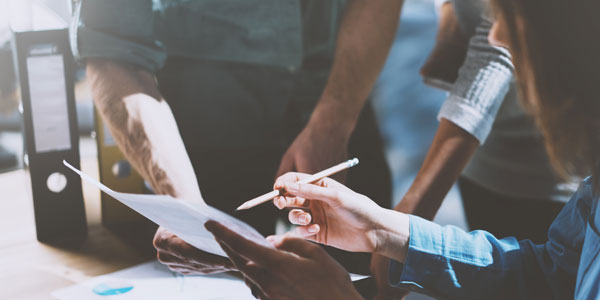 ConRes Solved The Problem
We came up with a package that included services, support and equipment wrapped into an IaaS offering with consumption-based billing.
Being privately owned, we are extremely flexible and able to offer tailored financial strategies to meet clients' needs. In this case, we worked collaboratively with the client to understand those needs and provide unique acquisition options.
Ultimately, we were able to help the company:
Pay only for the capacity they need and rescale as requirements change
Ease and speed up the budgeting process
Make multiple investments across the business (since capital was no longer tied up in large upfront expenses)
Smooth out cash flows over time instead of requiring large lump outlays
Skirt difficult contract regulations
Working with us, companies can slice right through traditional red tape. We're able to test and queue gear in our warehouse as "on hold" to avoid capex for gear not yet deployed. We have long-standing, high level partnerships with vendors and distributors, meaning we're able to initiate orders without formal POs. Our expertise and connections enable us to sign product vendors quickly to accelerate customer results.
In the end, we creatively restructured the company's financing plan, saving the customer money both upfront and in the long run.
Connect With Our Experts
Start a conversation about how to align your technology with your desired business outcomes.