A Palo Alto Partner
for over 8 years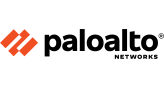 Palo Alto Platinum Partner
As a Palo Alto Platinum Partner for over 8 years, and with an extensive background in security, ConRes is your trusted advisor to address the key vulnerability areas associated with your technology environments. Collaboration with customers and the emergence of new threats has allowed us to recognize and address the most pressing IT security issues.
Trust the security experts at ConRes to thoroughly assess your environment for vulnerabilities and recommend the security solution that is best for you. As experts in the security industry, our engineers support Palo Alto's game-changing solutions that protect your organization's and your customers' data in this digital age without slowing down your progression towards innovation and digital transformation.
The Palo Alto Solutions and Services we offer include the following:
Enterprise Architecture & Implementation Services
Firewall
End Point
Access Layer
Network
Data Center
Cloud

Assessments
Optimization
Vulnerability & Penetration Testing
Security Lifetime Review
Prevention Posture Assessment
Best Practice Assessment
Health Check & Configuration Audit

Certifications:
Accredited Sales Expert
Certified Network Security Engineer
Palo Alto Endpoint Professional Platinum
Connect With Our Experts
Start a conversation about how to align your technology with your desired business outcomes.