An IBM Partner
for over 15 years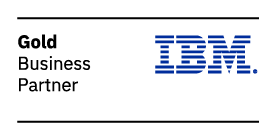 ConRes has been a partner with IBM for over 15 years, and as a Silver Partner we have specialties spanning the entire solution set. Recently, due to market need, we've focused on the wealth of security products IBM has to offer. Security is a continuous process that must sit at the heart of the business; it's not just a product that can be bought and installed. We are here to provide you with tools and information to prepare you for an ever-changing security reality in which sophisticated attackers are perpetually breaking through conventional safeguards and developing new threats and attack vectors ranging from phishing emails and ransomware, to elaborate DDoS attacks and beyond. ConRes has the technical expertise to deploy the simple to the most elaborate security measures leveraging IBM Security solutions. ConRes also has decades of experience with Managed Services, and we have highly trained experts with certifications and knowledge around the full set of IBM solutions.
ConRes Technical Expertises
Access Management
Application Security
BYOD Solutions
Cloud Security
Data Security
Fraud Protection
Mobile Device and Threat Management
Network and Endpoint Security
Security Information and Event Management (SIEM)
Connect With Our Experts
Start a conversation about how to align your technology with your desired business outcomes.