A partner with HPE
for over 10 years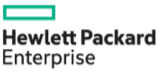 A partner with HPE for over 10 years, and as a Platinum Partner, ConRes has the expertise to deliver on the full spectrum of solutions from one of the industry's top manufacturers. Leveraging solutions from HPE our customers have been able to simplify the transition to hybrid IT with easy to use tools and smart solutions. Increase efficiencies and drive business innovation while simplifying management have been the driving force behind IT modernization.
HPE Solutions help customers use technology to reduce the time it takes to turn ideas into reality. Some of our customers currently running traditional IT environments and most are transitioning to a secure, cloud-enabled, mobile-ready infrastructure. The ideal mix is a hybrid of both. Wherever your business is in that journey, we provide the technology and solutions to help you succeed.
ConRes, an HPE Platinum Partner, can modernize your data center using a mix of intelligent hybrid solutions from one of the industry's leading OEMs.
Featured Services, Solutions & Certifications:
Make Hybrid IT Simple
Shift to Software Defined Synergy, SimpliVity, OneView
ProLiant Gen 10 Transition
BladeSystems Synergy, SimpliVity, Apollo, ProLiant Gen10
Intelligent Edge Network and Security
Aruba Networking
IoT Solutions
HPE Edgeline IoT systems
Aruba Security Products
Aruba Mobile First Platform
HPE Universal IoT Platform
Mobility and workplace services

Storage to Flash
Everything as-a-Service
GreenLake
Leader in Consumption
Packaged Consulting
HPE Data Center Care

Certifications
Master ASE Architecting HPE Server Solutions
Master ASE OneView Solutions
Master ASE Storage Solutions Architect
Master ASE Architecting Multi-sites Storage Solutions
Master ASE Flex Network Architect
Master ASE Flex Network Integrator
Aruba Certified Design Expert (ACDX)
Aruba Certified Mobility Professional (ACMP)
Aruba Certified Switching Professional (ACSP)
Connect With Our Experts
Start a conversation about how to align your technology with your desired business outcomes.