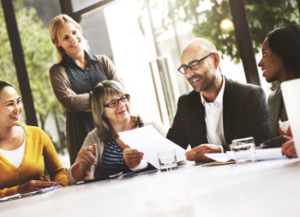 Flexibility Because ConRes is private and debt-free, we structure deals other VARs cannot. We find creative solutions to maximize your unique requirements around Capex, Opex, and As-A-Service.
Integration Facility We take on all pre-deployment tasks so you can focus on the proactive aspects of your business. Our ISO registered facility stages, configures, customizes, and white-glove ships tailored solutions world-wide.
Contract Management ConRes has a dedicated team to proactively manage and support client maintenance contracts. Control and support your asset management strategy to extend the lifecycle of your environment.
Professional Services Over 600 unique certifications testify to our ability to create, validate, and deploy solution designs and configurations, particularly in today's heterogeneous IT environments.
Managed Services Acting as an extension of your team, we provide 24/7 infrastructure and security monitoring and management to proactively ensure your environment is secure and efficiently operating.
Decades of High Tech Know How
We have the industry experience to build and support IT solutions that solve business problems
IT solutions that are secure, nimble, and built-to-scale are the hallmark of ConRes. Your peers–IT Directors and Managers, CIOs/CTOs, systems engineers, network and storage engineers, and DevOps personnel–rely on ConRes for unbiased enterprise-class solutions ranging from Digital Infrastructure, Collaboration, Data Center, Virtualization, Automation, and Managed Services to Public, Private, and hybrid Cloud.
As a global solutions provider, you can count on ConRes to make your life, and those of your technology personnel, easier and more productive.
A configuration, integration and logistics facility allows your orders to be customized, integrated, pre-configured, and shipped globally for single or phased roll-outs.
Assessment services help provide insight into what's working and not working in your current environment.
State-of-the-art Labs offer you the ability to create custom POCs to match your unique IT environment and test solutions prior to production deployment.
A Contract Management team handles Asset Lifecycle and Support Contract management to simplify both maintenance and asset management.
We Bridge the Gap between the manufacturer and our customers by finding ways to make the solutions we sell easier to understand, deploy, and support.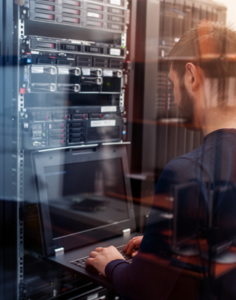 As a family-owned Global Solutions Provider, ConRes offers the broad range of technologies and services you'd expect from a distributor, combined with the personalized touch and flexibility you'd expect from a family business.
Engineers at ConRes average over 18 years of experience and hold more than 600 unique technology certifications from Cisco, HPE, NetApp, VMware, IBM, Oracle, Red Hat, F5, Dell/EMC, AWS, and Azure. This offers you the breadth and depth of experience across the most current, and traditional, IT technologies.
It's no accident that ConRes is consistently featured in the Solution Provider 500 (formerly the VAR 500) as well as in the Tech Elite 250 best-of-breed solution providers in all of North America.
Connect With Our Experts
Start a conversation about how to align your technology with your desired business outcomes.