Industry-Leading Customer Experience
Methodology That Drives Business Outcomes
Organizations like yours are rapidly deploying solutions like Software-as-a-Service, bundled technology offerings and variable consumption models to enable their digital transformation initiatives. But with new solutions come new challenges, and aligning technology with business requirements is chief among them. That's where we come in.
Trusted Methodology for an Endless Journey

At ConRes, bridging the gap between you and the manufacturer means we provide dedicated expertise and support at every phase of your digital transformation to ensure your investments achieve business outcomes.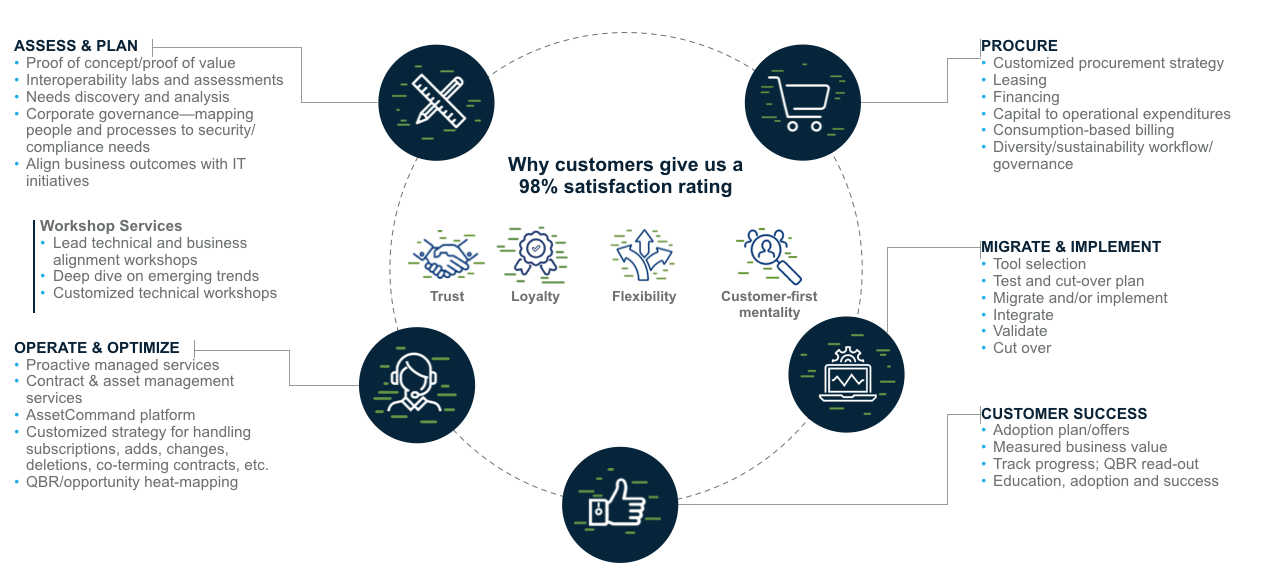 How our methodology benefits you:
Gain intelligence to link business outcomes to IT investments
Influence stakeholders by developing strong business cases for technology
Mitigate risk with proactive infrastructure assessments, monitoring and management
Increase efficiency by reducing manual-intensive operational tasks
Free up in-house experts to focus on core technology initiatives
Proactively discover innovation and cost-saving opportunities
Reduce IT costs and complexities across environment by working with one vendor
Develop in-house knowledge and skillsets through ongoing training/education
Start a Conversation
Let's talk about how our collaboration solutions can improve your business productivity.
Get In Touch