This past May, Cisco performed a power efficiency test between its own Cisco UCS technology and HP's BladeSystem C7000 server solution.  Not surprisingly, Cisco found and reported that its own solution is more efficient than HP's- which is a point I'm sure HP and HP partners would take to task.  What I found most noticeable from the page, though, is buried amongst the (shockingly civil) discourse between Cisco & HP representatives.  It's this customer comment by Derek Seaman (presumably) of the Derek Seaman blog:
"As an end user of both Cisco UCS blades and HP C7000, all of my purchases have shifted towards UCS. While certainly not perfect, the ease of management and configuration blows away HP. Firmware and server profile management are godsends and a nightmare with Flex*. HP is not a bad product by any means, but the management concepts in UCS are light years ahead."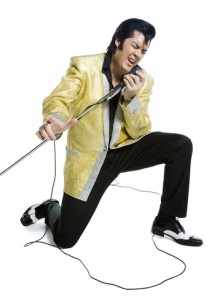 So, it would seem that Derek's point, which I believe is probably shared by most UCS customers, is that HP's hardware is not the problem.  In fact, HP would not be the market leader in server sales today if there was ever a concern about its gear.  After all, as we learned from The King, 50 million Elvis fans can't be wrong…  But given HP's hardware dominance, how has Cisco's server business grown so quickly into the position it has in the current market?  As Derek states, the key is its "ease of management."
That said, what's not highlighted is the downside of the UCS management tool- that it only works on Cisco's proprietary system.  And if you've ever tried to feed a family of four at Disneyworld, you know how this story ends.  You don't find many discounts when there's only 1 place to eat.  In other words, don't expect to see your data center costs decrease once you've standardized on a single-vendor environment.  It's all simple supply and demand; they have the supply and you have the demand.
The way to solve this dilemma is to combine the best of both worlds- HP's industry leading hardware with Egenera's open management software.  The HP/Egenera partnership is the easiest way to guarantee the best performance for your data center in the immediate short term while future-proofing your systems for the long term.
Fortunately, Continental Resources has the technical expertise in both HP and Egenera to bring this integrated solution to you.  Interested in turning your data center into a cloud?  Looking to leverage the best hardware performance along with superior management capabilities? Contact your local ConRes IT Solutions office. Or you can email our HP Team.
You can also learn about the HP/ConRes Specialist Partnership on our HP/ConRes Partner Page and our HP/ConRes Partner Profile. Or visit our HP/ConRes website as well.
So what are your thoughts on this Cisco vs. HP issue? Where does your allegiance lie?  Comment below and let us know what you think. And don't forget to share this blog with your followers using our social sidebar on the left as well.