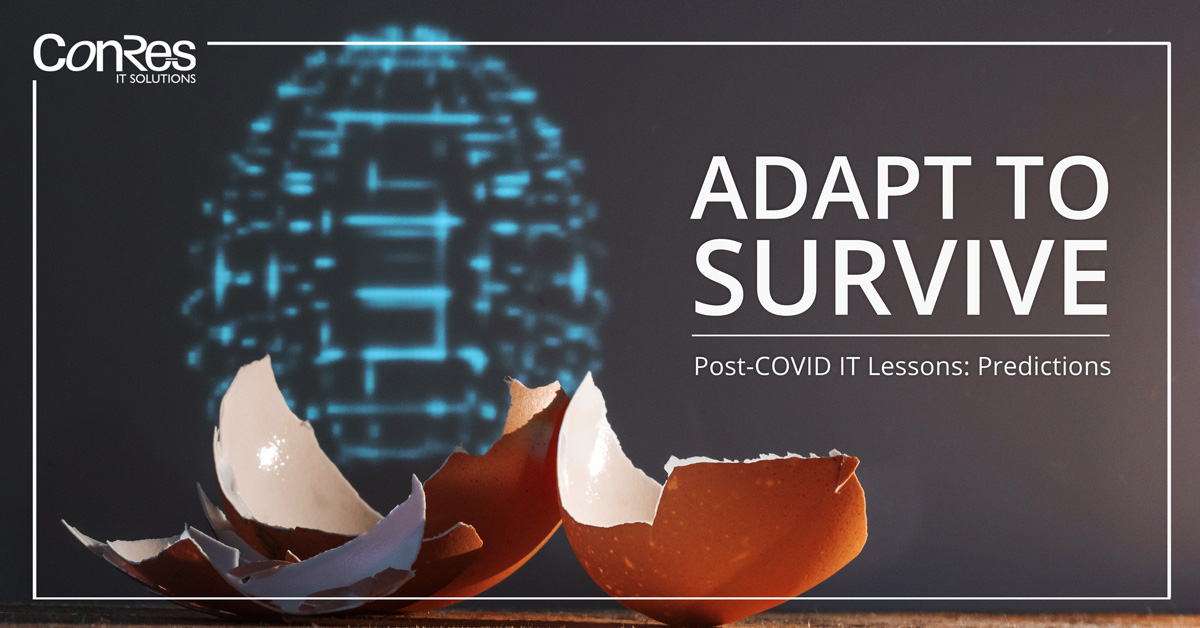 It seems everyone I talk to is fascinated about how COVID-19 is going to change the world. It's possible that by the time this publishes, the world already looks drastically different. Right now, I'm hearing things like, Will we work remotely forever? Will we continue to wear masks when we leave the house? Will the next generation grow up to be germophobic? No matter which scenarios get explored, the consensus is always the same: the future looks strange.
In my corner of expertise, I have some predictions about how COVID-19 will change IT. For starters, I think many companies will realize the cost and employee satisfaction benefits of remote work. Companies will also want to avoid the supply chain and security issues that many experienced in the aftermath of moving workforces remote. And I agree with the IDC when I say there are business opportunities to seize as we continue to sail unchartered waters. Until then, here's how I think IT will evolve and where savvy IT leaders should invest resources—today.
Secure Remote Access Becomes # 1
The proliferation of remote workforces is a hacker's paradise. Public WiFi, household broadband connections and consumer IoT devices provide easy access for bad actors who steal data to wreak havoc. Moving forward, organizations will prioritize securing remote endpoints like never before.
Remote Access Solutions at a Glance
VPNs
Virtual Desktop Solutions
Connectivity
We're already seeing widespread adoption of the above solutions. The subsequent priority is scale. To remain resilient in the face unforeseen business challenges like COVID-19, organizations must adopt security solutions that can easily scale to support a rapid increase in hundreds, maybe thousands, of users. We'll also see an increase in remote security jobs to manage that footprint with the requisite skills and expertise.
Cloud / Colocation Adoption Will Skyrocket
The question isn't whether companies will turn to cloud or colocation. The question is how to make the transition as smooth as possible. It's well established that cloud and colocation facilities can present a more cost–effective, agile and scalable solution to premise-based environments, which is why cloud adoption has outpaced enterprise data center growth for the last decade. Gartner predicts that public cloud revenue will increase by 17% in 2020.
But just because cloud and colocation are becoming more mainstream, that doesn't make migrating any easier. Moving customer-facing apps tends to be simple enough. However, systems of record are almost always old and completely or substantially custom-built, requiring substantial code revision. Modern workloads are often large and complex with tens or hundreds of millions of modular lines of code that interact with other systems. Cloud teams must account for heaps of data inconsistencies, monitor different software releases and examine their network connections to be successful. It's a hefty task for most enterprises, bringing me to my next point…
DevOps Automation Ramps Way Up
If massive workloads and applications are moving offsite, the question becomes: how are we going to get them there? A recent survey of IT leaders revealed that cloud migration remains a major challenge for most organizations, as the majority manage 100+ applications, over half of which are on-prem and mission–critical.
DevOps can automate repeatable parts and sequences of an application's lifecycle like build, test, deploy, scale, failover, recover, etc. DevOps principles of shared responsibility, agility, transparency and lowered risks through automation have proven crucial in handling complex projects that require constant and precise risk management, such as enterprise platform migrations.
The downtime associated with manual migrations can be extremely expensive, even cost–prohibitive for smaller companies. For that reason, DevOps automation resources will ramp up to increase migration speed, reduce risks and lower costs.
Greater Emphasis on Supply Chain Management
I recently wrote an entire article on supply chain management, urging businesses of all sizes to create a proactive strategy to accelerate innovation and drive business value. Many organizations were unprepared for the way COVID-19 dissolved their supply chain and were left scrambling for business–critical technology, like compute horsepower and network security solutions, when they could have been capitalizing on a sudden spike in growth.
The key to supply chain management is ready access to multiple vendors. Establishing a relationship with a reliable solutions provider can enable organizations to procure solutions in short order. Even if the first-tier options are not available, the right partner can offer tier two and even tier three solutions.
Deep vendor relationships enable organizations to procure, integrate, stage and test the right solution even during the most uncertain times. Moving forward, the technology supply chain represents a previously overlooked opportunity to support sudden spikes in users and capitalize on upward trends.
The World Is Changing, IT Must Follow Suit
IT leaders are faced with the unique opportunity to put their organizations ahead of the curve. While organizations of all types are putting a magnifying glass to their budgets, COVID-19 has revealed several short-term spikes in IT spending for laptop hardware and remote access security. Companies also continue to increase spending in cloud and colocation solutions, and from there DevOps and automation are bound to follow.
Organizations that want to stay ahead of the curve need ready access to the right solutions, as well as an air-tight implementation and management strategy. Don't forget that IT is at the heart of business operations, so any push toward innovation requires a visionary IT architect on the back end who knows which solutions will support growth.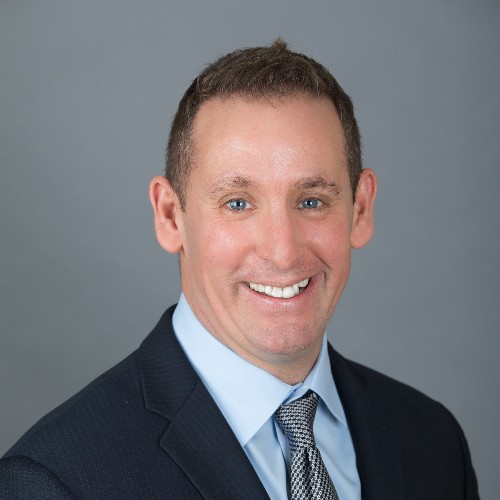 As the Chief Technology Officer for ConRes, Aaron Leiberman is responsible for driving unbiased strategic innovation for both ConRes and their customers while leading the engineering pre-sales and services team. He and his teams harness a "do whatever it takes" attitude when addressing customer challenges across multiple verticals. He attributes his longstanding success on his insistence to lead with Cybersecurity — making it the foundation of not only IT, but of business.