When you buy a car that car needs regular oil changes to keep it running at optimum performance. Regular oil changes keep the engine running smoothly and increases the total lifetime of the car. Taking the time to do something as small as an oil change greatly reduces the headache of having to buy a brand new car. An oil change is similar to a calibration. A calibration on a piece of test equipment makes sure that the machine is running at optimum efficiency and is fine-tuned. Fine-tuned test equipment provides the most accurate test results in cases of default product modes or specific requirements for a customer. Even with industry leading test equipment why are regular calibrations essential?
Testing products with un-calibrated test equipment can yield faulty test results. With false passes you may send bad product to customers. With false fails you may send perfectly good product back to the bin. This bad information alone can incur unnecessary re-development costs, ruin customer relationships, and harm your company`s reputation. Using un-calibrated test equipment can also affect product testing when bad data is utilized during the development stage of a product.
Another issue that emerges from utilizing un-calibrated test equipment is test equipment settings that do not match the settings for specific customers. Using incorrect time and voltage settings on test equipment will yield inaccurate data. A calibration to modify these settings for a specific scenario would eliminate this problem. In some cases regular calibrations are required by contract. Breaching such standards could yield costly fines and legal action.
Despite test equipment being a digital device, there are analog components present that make it work. In addition to fine-tuning device settings, calibrations ensure that these analog parts are in peak condition. Finding a faulty analog part and replacing it before it causes permanent damage to the whole piece of equipment could save one thousands.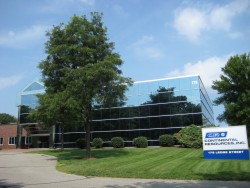 Continental Resources has a state of the art 45,000 square foot metrology lab equipped to handle any conceivable issue with test equipment. This ISO-certified facility is inspected once every six months to ensure continued excellent working procedures. All test equipment purchased from Continental Resources is fully calibrated. All calibrations are performed in our NIST (National Institute of Standards and Technology)-traceable metrology lab. This ensures that all equipment arrives functioning in peak working condition for the end-user.
To find out more information about our test facility and metrology lab visit: metrology lab page
Sources
Tektronix Inc. "Why Calibrate Your Instrument?" Test and Measurement Equipment. Tektronix, 2014. Web. 24 Jan. 2014.
Tektronix Inc. "Single Source Calibration and Repair." Test and Measurement Equipment. Tektronix Inc., 2014. Web. 24 Jan. 2014.