VMware's Horizon Suite includes three products that not only work together to simplify your business but provide better value and smoother integration.
Here's a breakdown of what the Horizon Suite can do for you…
Eliminates the need to manage several solutions separately
Saves money and provides extra value by bundling the licensing together.
Simplifies management and purchasing
Offers you more customization than constraint.
One component of the suite, Horizon View, allows users to virtualize desktops and applications into the data center, where you can access them remotely from various devices. Users have secure, roaming access to their virtual desktops. This gives you the freedom to simplify management and reduce total cost of ownership.
Horizon View provides faster management operations, increased business agility, and the opportunity for unified communication. View's rich 3D graphics and video capabilities are perfect for presentations.
Another big part of the suite is Mirage, a centralized image management component. Mirage allows for centralized management, backup, and recovery while providing highly efficient de-duplication and synchronization, even over WAN.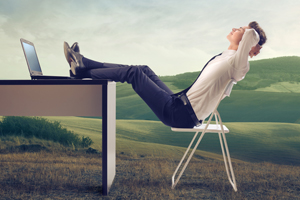 You can automate Windows 7 and 8 deployment and migration, manage PCs centrally from a single admin for easy provisioning, updates, backup, and recovery. You can centralize desktop images and offer user persistence. In short: Mirage keeps it simple.
Finally, there's Horizon Workspace, a mobile workspace solution. It provides a single workspace for users to securely access corporate assets on any device, perfect for centralized, policy-based management for IT.
You can manage company-wide policies for apps, data, and more, and access workloads across devices from anywhere at any time. Data can be shared internally and externally and be accessed both on- and offline. Need to share documents? The high fidelity document previews make sharing easier with versioning, commenting, and editing capabilities. Another hugely useful feature of Horizon Workspace is the single sign on feature. Users no longer have to remember multiple passwords or call IT to have passwords reset when they get locked out.
VMWare Horizon Suite: smart at keeping it simple.
To learn more email us at VMwareteam@conres.com.