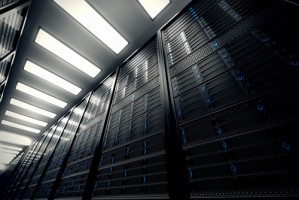 While still considered emerging technology, flash-based storage systems and related software solutions are rapidly improving to solve enterprise-level data challenges. IT departments have long struggled with the multi-faceted problem of managing increasing storage needs while reducing latency and controlling costs. This daunting task has been somewhat alleviated with the advent of flash-based solid-state drive (SSD) storage, which is predicted to eventually replace hard disk storage because of its high speed performance.
Flash SSD storage is typically powered by unique NAND technology, which outpaces the speed and functionality of traditional hard disk drive (HDD) storage systems. Its non-volatile memory is served via single-level or multi-level flash memory cells, boosting performance and rapidity across the system and its storage interfaces.
This technology is central to the unique application performance outcomes achieved by flash storage. Its design contains no moving parts (as opposed to HDD-based systems), so it is free to produce rapid, random input/output performance and extremely low latency which markedly accelerates and improves the performance of critical applications system-wide.  According to CIO Magazine, flash drives provide more than 10,000 I/O operations per second (IOPS) compared to SATA drives which only provide 100 IOPS per second. By delivering extreme performance per gigabyte, flash storage systems enable organizations to quickly uncover business insights from  database applications. Flash storage systems also eliminate storage bottlenecks which enables faster decision making.
Flash storage is growing in popularity. This is evident in the major enterprise-level storage providers incorporating flash memory into their solution and product lines. These systems are improving IT environment performance and speed, enhancing application efficiencies and responsiveness, and reducing required IT space. Flash storage is consequently transforming how companies are leveraging virtualization, database acceleration, and cloud integration technologies.
Another positive trend is the steadily decreasing cost of flash-powered storage systems. Combined with their ability to markedly reduce operational costs via less storage overprovisioning and lower energy, cooling, and space needs, they are becoming even more attractive to companies seeking a cutting-edge, yet budget-justifiable storage solution.
The implementation of a flash-based storage system enhances productivity across the IT environment and company. IT staff spend less time managing routine storage and related database tasks which are automated via flash, providing time to optimize applications (like virtualization and cloud) for employees in other areas of the company  positively impacting their productivity upon implementation.
As mentioned above, flash providers offer a variety of software solutions to deliver scalability, perceptive data management, and non-disruptive operation of the system. It is important for companies to be matched with the right combination of system and software to meet their distinct workload, environment, and scaling needs.
System resellers, including ConRes, offer the analytical and advisory services to help companies determine whether a flash storage system is the solution to best achieve reliable and efficient storage outcomes. If flash is ultimately recommended, advice about an accompanying software suite and installation services will be included to easily guide you through the implementation process.
If you would like to learn more about flash-based storage systems and discover if one is the right fit for your company, schedule a consultation with a ConRes representative today.