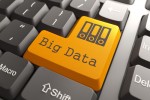 As data collection has grown exponentially over the past five years, so has the focus on Big Data. Structured data, the primary type of Big Data, consists of dates, numbers, and groups of words and numbers that are organized most often in a database. These strings of data are machine- or human-generated, and are being produced rapidly with advancements in technology. Structured data provides valuable business analytics that deliver insight and drive critical operations decisions.
Unstructured Data is also being produced voluminously in the form of textual (Word documents, email messages, PowerPoint presentations) and non-textual (videos, MP3 files, photos) data. Along with structured data, this relatively new development has influenced the current focus on Big Data for enterprises and even small- to mid-level businesses.
Many businesses seek to harness their Big Data to analyze repeatable patterns or trends, which assists in making key business decisions. According to IDC, the Big Data market will hit $16.1 billion this year, with an anticipated 27% CAGR (Compound Annual Growth Rate) for the Big Data technology and services market. This will result in a $32.4 billion sector through 2017, making it one of the hottest trends in data storage.
While Big Data use is on the rise, trends in its analysis and storage have shifted. Rather than simply gathering huge amounts of data to be culled for general analysis, companies are seeking to produce mixed data. This combination of different data sets results in better data mining that generates understandable and actionable outcomes.
In addition, interest in ensuring Big Data security while protecting the privacy of customers has skyrocketed, due in large part to National Security Agency whistleblower Edward Snowden. Some industry experts are calling for the increased implementation of sophisticated log data analytics for added protection.
Small and mid-level businesses can address these and other Big Data storage requirements while achieving low latency analytics by utilizing systems designed by some of the biggest technology players in the marketplace. Big Data storage solutions have become mainstream with clustered NAS, a system format with unmatched scale-out capabilities that anticipates capacity requirements and future-proofs IT environments. A newer Big Data storage technology is object storage, which also scales to a high capacity, but does so with a different filing and indexing approach. It is less proven than clustered NAS but some experts consider it the future of Big Data storage.
Along with top-notch scale-out and analytics capabilities, Big Data storage integrates structured and unstructured data and provides real-time operations monitoring and forecasting. It identifies and mitigates risks at high velocities and is designed to extract data from mobile, cloud, Web, and other technologies.
Big Data storage solutions are pushing the evolution of business operations. They result in improved data visualization tools for presentation of data trends and findings, and allow insight from internal data not stored in structured databases (unstructured data) that previously couldn`t be harnessed.
Big Data is changing business. Decision-makers are working smarter and more efficiently as a result of the opportunities it creates. Have you considered how your own business could be transformed by the right Big Data storage solution? For more information on how to optimize your operations and position your business for growth using Big Data, contact ConRes today.