With more than 26 billion devices expected to be connected to the Internet by 2020, challenges in data security are cropping up at speeds faster than we can solve them. We learn about some of these data breaches in the news, which makes all of this feel more real and closer to home. However, it is disturbing to think about how many security violations we don't actually know about and how close they may really be to affecting us all. Perhaps sometimes ignorance is bliss.
Right now as our concern about data security grows there are hundreds of thousands of data scientists and tech gurus in multiple places around the world thinking, researching, documenting, planning, and strategizing how to solve these challenges. One of their top tasks is to prioritize the order in which these challenges will be given attention. Sounds simple enough, but when you look at the top data security challenges we're currently facing and the rate at which they are growing, it becomes painfully clear that many technologies are being implemented faster than the security can be addressed.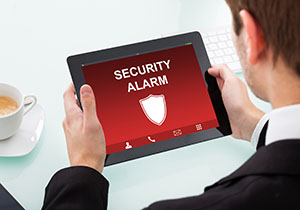 TOP THREE DATA SECURITY CHALLENGES RIGHT NOW
While there are a number of security challenges boggling the minds of industry pundits today, right now they're heavily focused on three areas of data security and how to tighten up those standards. They include:
Mobile devices. Talk about interdependency. Smartphones are officially our new constant companion! We bring them to work. We keep them close while we sleep. They contain almost all (or all) of our professional and personal information. We basically live on these devices which makes them that much more attractive to hackers. As consumers, we have an organic expectation when we purchase something like a Smartphone or other mobile device that it's not only ready to go" but also secure. However, give a hacker an inexpensive piece of equipment and 30 seconds, and he/she can access your device or install malware with relatively few difficulties.
IT departments have been tasked with helping workers increase productivity and efficiency with more mobile applications. However, through empowering employees to be mobile, they now face the challenge of protecting the portion of their organization's data that completely bypasses their security and goes straight from an employee's mobile device to the organization's cloud. They now have to think about and prioritize how to handle challenges in regards to the physical access to these devices, employees use of unprotected networks, browser-based attacks, as well as insider threats.
Internet of Things. Networks of tangible devices connected to the Internet and to each other. Interconnectivity of everything from smartphones and gaming consoles to refrigerators, batteries, and more. In 2015, the booming popularity of products categorized into the Internet of Things (IoT) encouraged manufacturers to rush products to market with little to no security considerations. The reality of these products is that they often require organizations to consult experts outside their normal scope of work. This is also leading to expenses and obstacles that were not originally planned for as well as more complex problems for business leaders.
The bigger issues cropping up with devices consumed by the IoT aside from some bad press are privacy concerns, data collection, and no real transparency. These devices should have been conceptualized with a security-focused approach as its foundation rather than having this be an after-thought. Now, executives are scrambling to find developers who have experience with data security and can resolve their trouble spots.
Cloud platforms. As more organizations move their most valuable data to this type of storage platform, more investments are being made to crack the code on finding the right level of cloud security for organizational needs every day. Finding answers that will block hackers who hide behind legitimate network sources and thus remain anonymous to access an organization's data in the cloud is a high priority on the list of security challenges in 2017.
The good thing about cloud solutions is that while cloud security is relatively immature, you can work with your partner to find custom storage solutions that are right for your business and might include some combination of cloud, on premise, and even flash. Using something like Hitachi's Content Platform Anywhere will help you to eliminate risk and concerns of data loss from bring-your-own-device (BYOD) use with new levels of visibility and control of corporate data.
SECURE YOUR DATA THE RIGHT WAY
With the Hitachi Content Platform (HCP), your organization can gain visibility and control across devices, clouds and storage tiers. HCP securely and cost-effectively delivers differentiated private, public and hybrid cloud services while lowering costs by as much as 60%. The solution easily supports diverse use cases, spanning archive to cloud and beyond, with a flexible storage ecosystem. Finally, your organization can gain insight and fuel innovation; increase productivity, speed e-discovery, and analyze and extract content as users need it with HCP.
ConRes is here to help your organization identify and plan for its security challenges before they happen. Please call ConRes at 800-937-4688 for more information.