As 2015 draws to a close, tech experts are looking to the future – and high on the list of talking points are Gartner's Top 10 Tech Trends for 2016. But what are these innovations all about? How will they impact us and are they as important as they're cracked up to be?
We'll be looking at each of these much-trumpeted tech trends, in turn to figure out just what kind of impact they're likely to have over the coming year. In our last post, we discussed Advanced System Architecture; today, we look at the ninth trend on the list: Mesh App and Service Architecture.
What is Mesh App and Service Architecture?
More and more apps are being designed to work together. For this to function, they need to be supported by an IT architecture that can support the delivery of apps and services to the digital mesh.
Mesh App and Service Architecture needs to be flexible enough to allow for the rapid evolution of users' needs and methods of interacting with their technology. It has to be able to link up numerous endpoints including devices, apps, services, microservices and other information sources in a way that provides a cohesive and consistent user experience. No small task!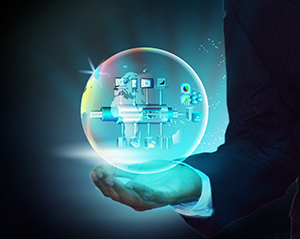 What Does this Mean in Practice?
When it comes to providing the kind of architecture needed to support the digital mesh of the future, the old linear, rigid models – such as the three-tier application approach, which separates out presentation, processing and data — just isn't going to cut it.
Savvy innovators are looking for solutions that are agile, integrated and that can scale. They're using software-defined application services that support web-scale performance, both onsite and in the cloud. There's a growing use of containers to support developments that are nimble and responsive – and which is key to creating microservice architecture, which allows them to build distributed applications.
What Gartner Says:
Bringing mobile and IoT elements into the app and service architecture creates a comprehensive model to address back-end cloud scalability and front-end device mesh experiences. Application teams must create new modern architectures to deliver agile, flexible and dynamic cloud-based applications with agile, flexible and dynamic user experiences that span the digital mesh."
What We Say:
To keep up, software developers need to take a good hard look that how they approach their client-server system. They need to figure out if it's really up to the challenges created by a fast-changing market that's becoming more and more embroiled in the digital mesh and expects and ambient user experience. It's all about the front-end experience and the back-end scalability.
This means it's essential that you focus on designing your process around software-defined application services that work across all cloud and on-premise architecture, providing web-scale performance. You need software that's mobile and able to work effectively and efficiently on the move, across a range of networks, sensors, and technologies.
Virtualization and software containers are crucial tools in tackling the core problem: how to bring together a broad range of different user experiences and access points under one umbrella, creating a native experience wherever they're engaging with the information.
In other words, when you have a ton of different apps and networks all firing information at each other, how do you make it look like one seamless, coherent experience for the user? How do you make sure all they see is the swan moving over the water, and not the feet splashing about under the surface? This is a question that will no doubt dominate tech development in 2016.
 This is the ninth in a 10-part series on top trends for 2016. In our tenth and final post, we'll be talking about another hot new trend: Internet of Things Platforms. See you there!