The big data revolution means that now we can do something with the data.  For years, big data and analytics has been the solitary domain of the enterprise, and often consisted of expensive systems that required extensive expertise to coax even the smallest amount of insight from the data. The proliferation of mobile devices has helped liberate the insights held in the huge amounts of data organizations are collecting. The increase of mobile devices is also causing the amount of data collected to burst the traditional data warehouse at the seams.  According to IDC, a typical American office worker produces 1.8 million megabytes of data each year.
Where can an enterprise turn to help sift through this mountain of data to gain insight and find data trends in the past, present, and (most importantly) future? There is no shortage of players in the analytics space, from traditional enterprise players such as HDS to a plethora of newcomers.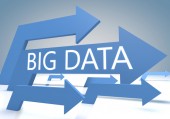 With so many platforms on the market, what makes a platform right for your organization? There is no easy answer. Beyond interactive features companies need to also evaluate where the data is stored, who maintains the systems, how it will be accessed, the device matrix, security, scale, vendor financial viability, and many other factors. Organizations should also look into what it would require to roll off any given platform should it not meet future needs.
While businesses are analyzing big data to make decisions that can be the difference between meeting Wall Street`s expectations, individuals will soon be able to analyze big data to improve their own lives.
For example, with the influx of wearable technology such as FitBit, many of us are starting to track and analyze our data and even compare our data with others. With the ability to aggregate data, some consumers combine their FitBit with a scale to analyze their activity and weight. Each fitness band can monitor different things, and consumers can choose which one matters most to them — calories, number of steps, activity level, heart rate, sleep patterns, and so on. Some people even have two or three fitness wearable devices to track their activities.
But using gadgets to track steps doesn't get to the real problem. The challenge comes not with tracking, but with managing data across devices, sharing it with doctors, and measuring a variety of issues over the long term — perhaps an entire lifetime.
Companies like Apple and Samsung are working to simplify how biometrics and other health data are collected, analyzed, and shared. This consumerization of big data will mean as much to individuals in the near future as sales forecasting means to businesses today.
To learn more about ConRes and Hitachi Data Systems big data solutions come to the Hitachi Data Systems tech session, A New Framework for Enabling the Business Defined Datacenter at Interop NYC on October 2, 2014.