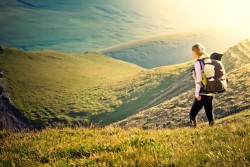 The eDiscovery software market is changingat a rapid pace. This is mainly due to the highly active and complex nature of eDiscovery, which is used by corporations, law firms, and government agencies to review, process, and prepare huge volumes of electronic documents for legal, regulatory, and investigative presentation.
The ever-increasing number of lawsuits and regulatory investigations requiring document content and data searching will lead to the growth of the enterprise eDiscovery software market from $1.7 billion in 2013 to $2.9 billion in 2017, according to Gartner ("Forecast: Enterprise E-Discovery Software, Worldwide, 2012-2017"). Coupled with the need to integrate eDiscovery-related disciplines like cyber-security, record management, and corporate compliance, the market is hot.
How can eDiscovery users stay on the cutting edge of the market while economically achieving their eDiscovery goals? Symantec now offers the Clearwell eDiscovery Platform, which is consistently recognized as a market leader by Gartner in its "Magic Quadrant for E-Discovery Software Report" (latest version published June 10, 2013).
Symantec`s eDiscovery Platform cuts costs, creates efficiencies, and improves control throughout the eDiscovery lifecycle. This covers legal hold and collection to processing, review, analysis, and production (offering exceptional functionality across every stage of the Electronic Discovery Reference Model, or EDRM). Users can deploy the solution as one unified application or tailor it by selecting only specific lifecycle modules.
Symantec`s Transparent Predictive Coding feature effectively reduces costs by up to 98 percent by improving accuracy and transparency of the review process which significantly reduces the time required for attorney document review. Its phonetic-based Audio Search capability can search up to 20,000 hours of recorded audio every day, drastically accelerating processing and review for investigations and managing recorded data to comply with Dodd-Frank requirements.
The platform also features the Symantec Enterprise Vault Collector™, which expertly gathers content so users can apply legal holds to archived content. It also provides a variety of filtering and administrative controls that simplify the collections process.
Overall, Symantec`s Clearwell eDiscovery Platform reduces information for review by an impressive 90 percent. Its distributed architecture allows for increased processing speed and scalability, and its Web-based platform makes usability and training easy. Gartner has noted its ease-of-use, along with Symantec`s commitment to continued investment in product integration and advanced features for eDiscovery (like technology-assisted review) as the market evolves.
If your company would like to review its current eDiscovery processes and discover how Symantec`s Clearwell eDiscovery Platform can positively impact its bottom line, contact your ConRes sales representative for a consultation.