There are several variations on the definition of storage virtualization, however there is one definition provided by SearchVirtualStorage.com that nicely covers the overarching concept. Storage virtualization is technology that provides a flexible yet logical arrangement of data storage capacity to users while abstracting the physical location from them. It is a software layer that intercepts I/O requests to the logical capacity and maps them to the correct physical locations."
Virtualization can be utilized in various ways: Each manifestation of virtualization is valid for specific use cases, and provides a different approach to managing data storage.  In fact, not all vendors deliver virtualization the same way or with the same functionality.
For example, hardware focused suppliers typically build their storage solutions using their own proprietary storage servers, software, and in some cases their own proprietary storage volumes. The software-focused suppliers most often bring the storage virtualization capabilities back into the general purpose servers, so that storage functions can be optimized along with other computing functions.
At a high level, here are the most popular methods of delivering storage virtualization today.
Storage virtualization. Virtualizing core storage into a single pool and a central management tool.
Storage tiering. Creating pools of storage with different performance standards and associated costs, and the ability to manually move data from one tier to another. Put another way, reduce total storage cost by assigning different categories of data to different types of storage media.
Dynamic tiering (or automated storage tiering). Putting multiple tiers of storage into a single pool while the system monitors activity with automation that promotes and demotes pages of storage based upon their activity and a series of implemented rules and schedules.
Virtualization integration. Integration with server virtualization platforms (primarily VMware) providing seamless implementation when integration is managed properly.
While all storage virtualization suppliers claim to be the best source for storage virtualization capabilities, we believe that an organization does not have to settle for a single supplier or a single method for storage virtualization. An enterprise can use them in combination to deliver a better working solution that solves your data storage challenges. That said, we have a few preferences based on successful virtualization implementations with our customers.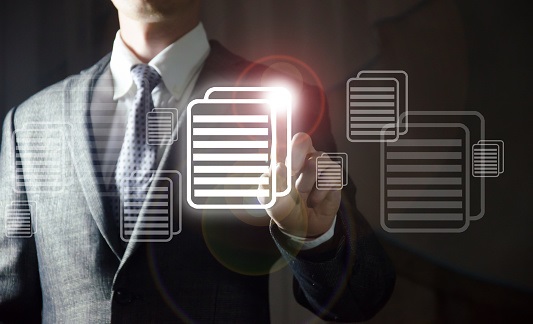 Intelligent Data Placement in Virtualized Storage Environments
One of our vendor's, Hitachi Data Systems' approach to storage virtualization is to enable an organization to optimize their specific needs by implementing multiple virtualization methods separately, concurrently, and/or in combination. The real value to the enterprise is that they can customize their environment to meet the specific performance and actual storage cost requirements.
When combining virtualization tools, i.e. storage virtualization and dynamic tiering, storage can be incorporated into a single pool, potentially from multiple physical systems and different storage 'tiers.'
Where storage virtualization used to be associated most often with enterprise class solutions, all virtualization methodologies are supported on Hitachi's VSP G-Series storage platform, which is accessible to companies of all sizes.
Hitachi's VSP family systems running Hitachi Storage Virtualization Operating System (SVOS) deliver maximum performance and efficiency, while eliminating complexity. Every VSP has the ability to virtualize and consolidate storage management under a single view. This capability allows IT organizations to provide a common method of controlling storage operations.
An organization's chosen approach whether a standalone virtualization solution or a combination of methods should be evaluated by storage virtualization experts who understand your business and IT solution goals.