More people live in cities today than at any time in human history. Of the 82 biggest cities in the US, which account for a cumulative population of more than 59 million people, 87% of those cities increased in population between 2014 and 2015 as reported by USA Today. This population growth and the pressures that arise from it will result in cities working to develop efficiencies and strategies that help them remain viable and vibrant. Cities that succeed in improving their sustainability and adaptability will attract businesses and people that will work to improve their respective economies and overall quality of life.
More recently, the concept of social innovation is becoming increasingly important as it relates to the development of smart cities. Social innovation focuses attention on the ideas and solutions that create social value or wide-reaching positive impact as well as the processes by which they are generated. Let's look at some real-world examples of smart city applications leveraging the Internet of Things that are creating efficiencies amid the continuous growth of urban areas.
Smart Cities
A very relevant smart city example concerns water conservation based on the severe drought conditions that have plagued the west coast in recent years. Installing sensors into pipes allows for immediate detection of leaks, saving millions of gallons of water. In a similar manner, vertical farms are becoming very popular. These are farms that are built up rather than out and are connected to business networks, which allow farmers to track supply and demand, and utilize automated drip irrigation systems.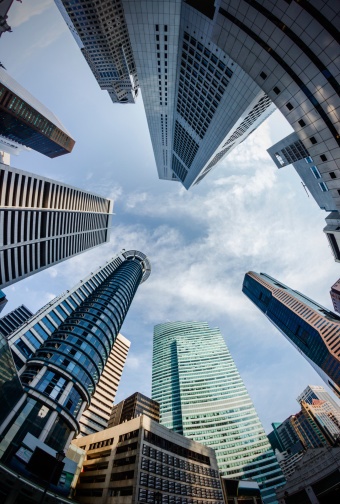 Another life-saving example of a smart city application involves bridge monitoring. Inserting a sensor into a bridge's foundational cement enables 24 x 7 monitoring of the bridge's stress levels, which enable early detection of structural issues. Similarly, sensors in streets alert drivers when there is ice on the road, and this information could be communicated through a car's WiFi or a chosen smart phone application. The Internet of Things is currently being used to monitor traffic and to control lights based on traffic flow. The rate of technology advancement is rapid, and fast-growing cities are already becoming smarter and smarter. These innovations will allow for safer and easier commutes, waste reduction, and so much more. Wide-reaching positive impact is truly being attained with this innovation.
HDS Investing in Social Innovation
The Hitachi Data Systems Social Innovation initiative and solutions portfolio address critical business and societal challenges – including population growth and urbanization, aging public infrastructures and populations, rising healthcare costs and public safety concerns.
With thousands of relevant patents secured and new patent applications pending, Hitachi is an emerging global leader in the areas of IoT, operational technology (OT), big data and machine-to-machine (M2M) analytics, complementing its proficiencies in data infrastructure and IT. The company's Social Innovation roadmap is now accelerating, buoyed by recent strategic software acquisitions that are providing the fundamental building blocks to deliver a smart analytics foundation that supports its growing solutions portfolio. Hitachi Data Systems plans to continue aggressively building its footprint in the IoT, OT, M2M and big data analytics markets in 2016 and beyond, with solutions and services for connected cars and connected energy, among others, that further leverage the expertise and the full breadth of products, services and industries served by the Hitachi family of companies.
IT Directors and managers, CIOs/CTOs, and systems engineers, network and storage engineers rely on ConRes for unbiased enterprise-class solutions ranging from server and storage virtualization, to disaster recovery, unified communications, cloud computing, security, networking and managed services. Contact ConRes today at 800-937-4688 to help you plan for the future.
Have you seen an IT innovation recently that makes your city smarter?