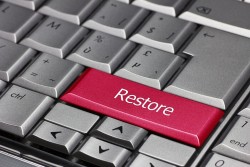 Businesses are complex entities consisting of numerous different interdependent parts working in sync as well as separately at times to move an organization forward. To be functional and profitable these parts must be well maintained and monitored. Parts that are compromised could bring business processes to a halt and hinder progress. Companies who take measures to set up Purpose Built Back-Up Appliance systems (PBBA) boost organizational survivability during potential disaster events or security breaches, inclemency, as well as other foreseeable situations. In searching for a back-up appliance solution, hesitation would be a natural reaction resulting from the expected complexity of selecting, configuring, and deploying the system for an organization`s unique structure, industry, offering, as well as many other factors.
Symantec in PBBA
In just two short years, Symantec has risen to be second in the PBBA industry because of their industry leading business strategies. Symantec`s formula for success is derived from taking a complex system providing the requirements for an effective and worthwhile Data Storage/Back-Up System. These requirements include machine simplicity, all-in-one solution, appliance performance, flexibility, and cost-effectiveness. Symantec has incorporated all these critical services into one PBBA philosophy which has established them as leaders in the industry.
Why Symantec?
When compared to the industry standard Disk Back Up with Point Solutions for backup server setup, Symante`s NetBackup Platform removes any complexity from the equation. The company`s success in the NetBackup solution lies in providing an all-in-one solution appliance that comes already configured for existing company systems and conditions.
Traditionally, clients looking for a back-up solution would have to go to multiple separate organizations to get the required appliance parts and software. This creates complex scenarios for device support because of the multiple origins for each part of the now integrated system. It becomes difficult to know which entity to turn to for support when a malfunction could be caused by a number of parts. Symantec provides all parts and software in their appliance solutions to create a one-stop source for support to avoid this potential confusion.
Choosing one`s back-up appliance hardware is difficult enough, but also knowing how to correctly configure it based on a company`s unique profile and needs can also be a challenge. Standard procedure would have the client company choosing their own configuration. The problems arising from this include a lack of knowledge on the proper configuration to implement and overestimating the requirements for the configuration. This can drive up costs significantly. Symantec's NetBackup solution comes preconfigured by experienced technicians to fit the customer`s requirements leading to lower implementation costs and appropriately configured machinery.
Putting that into Numbers
Symantec estimates that its simplified NetBackup solution can save the typical organization upwards of $120,000 USD over a three year period if chosen instead of the normal disk back up and point solution. Removing the extra elements in the solution by having everything come from one source and configuration done by Symantec has significant operations savings for customers. Operation costs normally associated with the acquisition, installation, administration, system updates, and support aspects for the PBBA system are all simplified for the end-user. When broken down, organizations could save almost $65,000 USD on system administration costs as well as $53,000 USD on upgrade costs because of having Symantec as the go-to for whatever the situation could be. With various NetBackup options such as the 5000 or the 5200 series with a variety of models available see how the NetBackup solution can provide the best possible fit to their data storage back up needs. To find out more information about Symantec NetBackup Solution check out our Symantec microsite. For a complete profile on cost savings please see the application savings complete resource below.
If you have questions please feel free to reach out to the knowledgeable ConRes team by email at symantec-team@conres.com or by phone at 800-937-4688.
Sources
Symantec NetBackup™ Appliance Savings over Build-Your-Own Media Server. Publication. Symantec Corporation, 2013. Web. 16 Dec. 2013.
Symantec Corporation. Symantec NetBackup™ Appliances: Key Factors in Modernizing Backup and Recovery. Publication. Symantec Corporation, 2013. Web. 16 Dec. 2013.
Symantec Corporation. The Business Value of a Symantec NetBackup™ Solution. Publication. Symantec Corporation, 2013. Web. 16 Dec. 2013.
Symantec Corporation. Backup Modernization with NetBackup Appliances. N.p.: Symantec Corporation, 2012. Www.symantec.com. Symantec Corporation, 2012. Web. 16 Dec. 2013.