Planning your RF Microwave Test System Rental or Purchase: Three Critical Factors to NOT Overlook
Is your organization considering acquiring a new network analyzer, signal generator, signal (spectrum) analyzer? Â Have their been any discussions about an RF Microwave Test System Rental?
Keysight test equipment solutions are some of the most highly reputed and valued test and measurement systems in the industry today. But with the state-of-the-industry accuracy, reliability and functionality, especially for Microwave/RF testing, comes a sizeable price tag.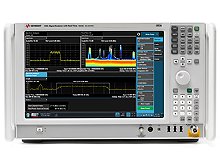 Confronted by the cost of test equipment, many companies purchase less equipment, or less capable equipment, to stay in line with budgets. Unfortunately, this means that their ability to ramp-up or change over test and measurement capabilities in response to rapidly evolving market challenges or product mixes is compromised. Read on to explore what factors you should consider before deciding what's best for you.
Expanded Capabilities, Market Responsiveness
If you haven't considered leasing your Keysight test and measurement equipment, you should. Leasing (renting) can offer several business advantages over purchasing test equipment. The first, and most obvious benefit, is that your cash is not tied up in an equipment purchase, enabling you to invest in more test and measurement capabilities.  Additionally, if you lack the up-front cash to make a purchase, leasing offers an alternative means of acquiring vital test equipment for your operation.
This is more than being budget-friendly, though – it also means you'll not only have access to the equipment you need more rapidly, but also greatly diminish your down-stream risk of obsolescence with new product directions. Advances in technology are occurring at an increasingly rapid rate, so an equipment purchase can mean that you're quickly outmoded. Leases let you take advantage of the latest technology. So when a project arises, you can access technology that provides a competitive edge by improving productivity and achieving a higher quality of work.
Budget Impact
In most organizations it can be difficult for you to gain approval for capital purchases (Capex) — given the significant outlay (or potentially lengthy and complicated bank lending process). Leases are considered part of the operating budget with a much faster approval process.
There are also hidden costs in owning equipment versus leasing. Consider the opportunity costs. When your test equipment fails and requires repair, your project stalls and you lose valuable time and money. On the other hand, with rented equipment the rental company can provide a replacement device thereby keeping your project on track.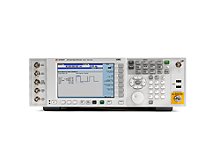 Frequency of Use
With an outright purchase, you not only risk being burdened with a dated piece of equipment, but it's likely that you won't use it to its full capacity as it sits idle between projects. What if you're anticipating using it for a limited time only?  Check out the listings for rentals >
Leasing offers you the ability to obtain exactly what you need, when you need it, for as long as you need it and may offer a benefit that allows for technology upgrades and/or replacements within the term of the lease contract.
In this case, it can be much more cost-efficient to lease, as this allows you access to the highest quality measurement equipment, for the limited time that you actually require it.
Before making a decision on a RF Microwave Test System Rental, make sure you consider what your individual organization's needs really are. The option to lease (rent) or purchase Keysight systems from ConRes gives you much more flexibility, allowing you to make the most efficient and effective choice.