With the rapid emergence of new technologies and applications vital to business operations, data center management is becoming more complex. Most IT professionals in small to midsize businesses are juggling the integration of these technologies – like mobile computing – with networking challenges, security and storage issues, and server sprawl. Notably, Symantec's 2012 State of the Data Center Survey found this data center complexity is directly resulting in higher costs (adversely affecting profit margins), longer storage migration lead times, reduced agility, and security breaches.
So how can small and midsize businesses take control of their IT environments while also leveraging their budgets? By implementing NetApp and Cisco's ExpressPod™ infrastructure solution. This cost-cutting and efficiency-boosting virtualization solution centralizes, standardizes, and optimizes networking, computing, and storage environments.
Tailored to IT environments with fewer than 500 users, NetApp, VMware and Cisco's ExpressPod™ is a great match for small to midsize businesses with limited IT staff and resources. Its easy-to-deploy platform allows for swift and low-cost implementation (easy-to-use implementation guide included), and flexibly offers integrated Cisco UCS® servers, Cisco Nexus® switching, and NetApp® FAS2200 series storage in a virtualized infrastructure. Supporting all major hypervisors, applications, and platforms, it was pre-tested and documented with  VMware® vSphere® virtualization platform.
Businesses that utilize NetApp, VMware and Cisco's ExpressPod™ to achieve virtualization enjoy improved efficiencies. The solution streamlines the overall IT infrastructure by decreasing the number of servers required for common applications (like databases and email) through consolidation, while integrating – and protecting – storage, network, and server resources. It also delivers a wide range of tangible and rapidly realized customer benefits, including:
Reducing the amount of time and manpower required to manage IT environments;
Decreasing training requirements;
Protecting equipment; and
Freeing budgets and resources.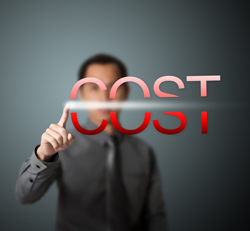 In addition, NetApp, VMware and Cisco's ExpressPod™ allows for infrastructure scaling to provide for environment growth opportunities and improve predictability.
The simplicity of this infrastructure solution, along with the combined technology power delivered by NetApp, VMware and Cisco, provide for affordable and reliable virtualization. The solution is also backed by the Cooperative Support Model, a partnership between Cisco, NetApp, and VMware® that guarantees inter-company collaboration around customer and software issue resolution.
Businesses seeking to break away from clumsy storage silos, server sprawl, and other IT management issues that prevent growth, tie up resources, and destroy budgets need to simplify their IT environments. NetApp and Cisco's ExpressPod™ is the no-nonsense, cost-effective solution that will easily achieve IT infrastructure virtualization to transform small and midsize businesses and position them for strategic growth.