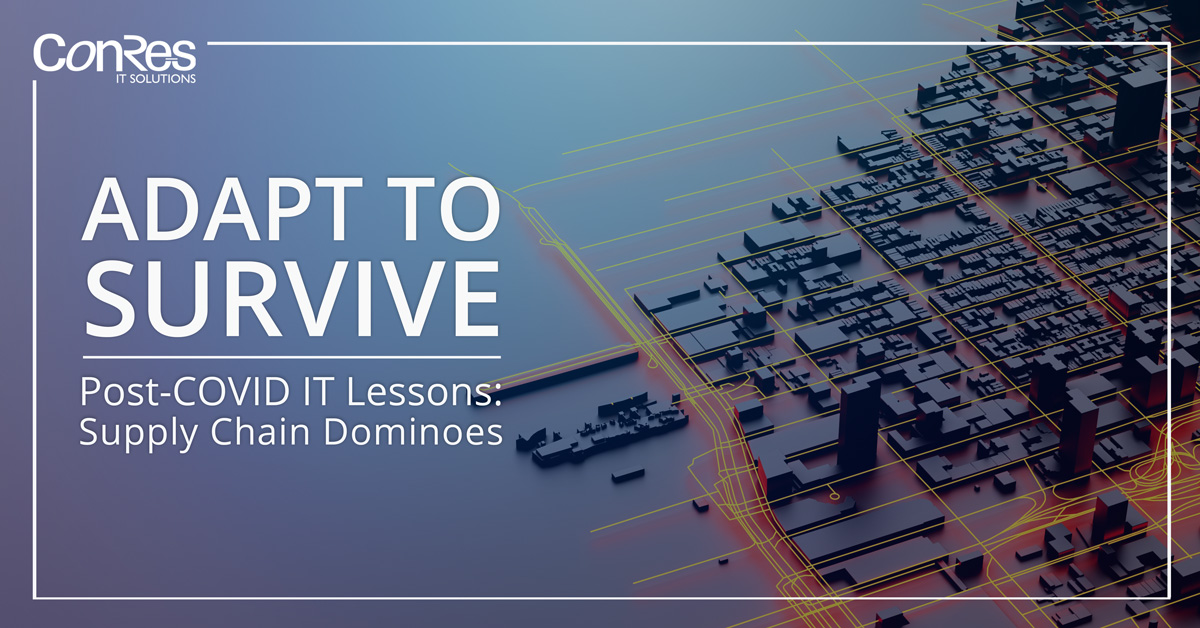 COVID-19 has revealed that we take a lot for granted: our good health, watercooler conversations, toilet paper and, for those of us in IT, available technology supplies. The pandemic's impact on manufacturing production led to a domino effect that caught many IT teams off guard. Now, with businesses scouring their approved supplier lists for the technology to scale their IT infrastructures and support newly remote workforces, decision makers are staring headlong at an unfortunate reality: There simply isn't enough technology to go around.
Forward-thinking IT leaders will hear me when I say proactive supply chain management isn't just for large companies. Many organizations were unprepared for the way COVID-19 dissolved their IT supply chain—but that was yesterday. Moving forward, the technology supply chain represents a previously overlooked opportunity for IT leaders to accelerate innovation and drive business value at their organizations. Here are five places to start the journey.
Micromanage Your Warehouse
Truthfully, all organizations – no matter what size – should have personnel dedicated to IT inventory management. The trouble I've seen is these staffers typically have inventory management tacked on to a list with about 12 other responsibilities. As a result, it's impossible for them to be proactive about tasks like asset tracking, spend optimization and vendor management. This lack of bandwidth doesn't change the fact that supply chain management is critical. Regularly taking stock of compute and horsepower, network and security – your bread and butter of technology that supports your business – allows you to identify gaps and prepare accordingly. This reduces risk in the face of unprecedented events, like COVID-19.
Keep a "Rainy Day" Fund
Even if you meticulously monitor your warehouse, there may still come a day when you urgently need supplies that are not readily available. When that day comes, you need to have cash in hand.
Money talks. I've personally worked with hundreds of clients that suddenly need dozens of servers, switches, cybersecurity software, etc., and the ones that wind up with the solutions are the ones who showed up with a P.O. in hand.
A pre-approved rainy-day fund helps ensure you get the resources you need – fast. It's a critical step in ensuring your organization can remain operational through a disaster, or even maximize unforeseeable spikes in growth, like we've seen in the eCommerce industry.
Develop Partner Relationships with Multi-Vendor Connections
In the simplest terms, managing your supply chain involves two components: procuring the technology you need, and getting it staged, configured, integrated and ready for implementation. It's amazing how challenging it can be to accomplish these two objectives.
Your best chance at securing supplies in times of scarcity is to ensure you have access to partners who can both procure technology, and stage, configure and integrate the solution.
My advice is to establish relationships with partners with ready access to a multitude of manufacturers. A value-added reseller like ConRes, for example, has 50+ years of experience working directly with leading manufacturers. That experience allows us to procure the right solution in short order, even during the most uncertain times.
Create a Strategy
So many IT companies have offered free trials in the wake of the stay at home orders, only to revoke them a week later because their supply chain couldn't support it. I bet those IT leaders had some very uncomfortable conversations with their CTOs about why infrastructure wasn't ready to scale.
Start a more positive conversation with your CTO today about planning ahead. Take inventory of what you have today and what mission-critical technologies you'll need in the event of another business continuity threat. Perhaps it's time to partner with a solutions provider or dedicate personnel to supply chain management. Regardless of how you manage your supply chain, all businesses should keep essentials on hand and maintain strong relationships with vendors should supplies become scarce.
You're in Business to Make Money, Seize the Opportunity
Let's be honest, the world isn't getting any prettier. With the threat of a second wave of COVID-19, coupled with climate change and political unknowns, it pays to plan. One of the lessons we've learned from COVID-19 in IT is that an air-tight supply chain management strategy just makes sense.
At the end of the day, businesses open their doors to make money. Without the right IT infrastructure –and a proactively managed supply chain to support that infrastructure – we can't recover when disaster strikes and can't capitalize on innovation or upward trends. Now's the time to make your IT supply chain a priority at your organization.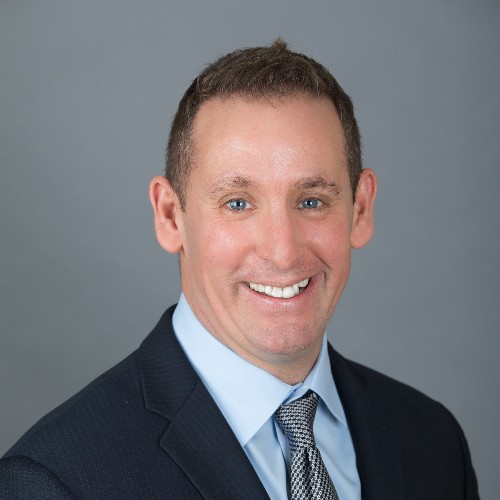 As the Chief Technology Officer for ConRes, Aaron Leiberman is responsible for driving unbiased strategic innovation for both ConRes and their customers while leading the engineering pre-sales and services team. He and his teams harness a "do whatever it takes" attitude when addressing customer challenges across multiple verticals. He attributes his longstanding success on his insistence to lead with Cybersecurity — making it the foundation of not only IT, but of business.