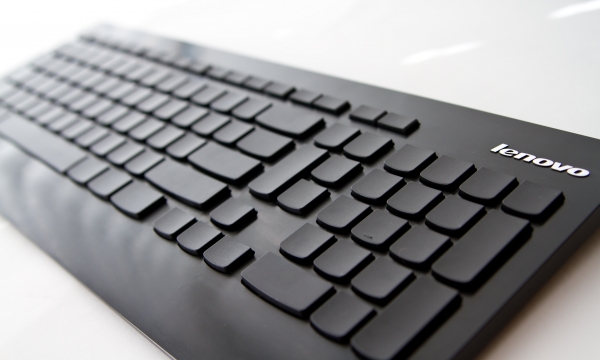 How fast can you type per minute? The average professional typist types between 50-80 words per minute (wpm). According to Lenovo, there are 28 keyboard layouts but the difference between the two common layouts are with the enter key. The keyboard with the large enter key is more common in Europe, and with the smaller enter key being more common in the U.S. See Below for an example.
In the U.S the most common key layout is QWERTY. Chances are you are at keyboard right now, you're smart phone comes with QWERTY as the default keyboard. Lenovo talks about building keyboards and shipping them to Europe blank. It is more efficient and cost effective to print the letters and layout when they have been received at their final destination. Lenovo reports that more of the world's demand can be covered with 5 blank keyboards, but there are specialized keyboards, Fingerprint, ThinkPad, and Smartcard reader keyboards, that are produced in a much smaller volume.
Lenovo is the world's second largest PC vendor and has more than 26,000 employees' worldwide. The company that was established in 1984 (and rebranded as Lenovo in 2004), has built its company on the core values of serving customers, trust and integrity, teamwork, and innovation and entrepreneurial spirit. Lenovo wants to be more than a tech company. They want to be known for defining a new way to do things.
Where are they going today? They have over 25,000 new app downloads available daily, and have launched a family of tablets internationally. Their focus on the future is based on a strong history of success that is driving results today. To find out more about Lenovo and to be a part of the conversation check out Lenovo Blogs.
If you would like a no-obligation discussion with ConRes, contact your local ConRes IT Solutions Office or email us directly at LenovoTeam@ConRes.com