We've been witness to some amazing technological advances during the last several years, but what is even more amazing is to think about the advances still to come. As divergent technologies continue to recognize the advantages of working together rather than constantly competing we will see major growth in smart cities and social innovation. With the promise to build a world that is healthier, safer, and smarter, cyber-physical interoperability is a hot topic and we'll all be sitting on the edge of our seats watching with eyes wide open to see how it all comes together.
ENERGY SECTOR SETTING STANDARDS FOR INTEROPERABILITY
The energy sector is one such vertical leading the charge. In February 2016, they held their Smart Energy Summit. They discussed data and communications standards and their role in accelerating home energy management adoption. Some of the takeaways from the session on Interoperability, Integration, and Energy Management" are good themes to keep in mind with regards to social innovation as a whole: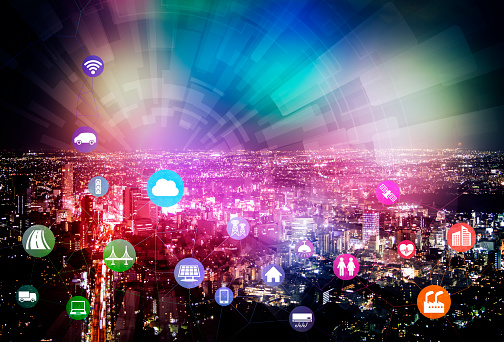 Interoperable frameworks that allow for differentiation are preferred over embedding proprietary controls.
We won't be ready to identify the best energy-aware products until we have more options and many of these products are still being developed. Patience and time will play a big role in the upcoming years to make sure we are honing in on the best products possible.
Fog computing will provide solutions that will solve many interoperability problems in the home.
Rather than racing to own all the products, utilities are embracing a shift in the way we see industry advances. There is more benefit for utilities to simply provide the data that speaks to energy products and leaving the ultimate controls up to the consumer.
Proprietary protocols are the biggest challenge to connecting with utilities. Standardized protocols are necessary and achievable because demand response programs are not all that unique.
The smartest cities will look for ways to combine all their key data and use it to make bigger picture decisions for the benefit of the community across the board. Although we looked specifically at the energy sector in this example, there are takeaways for every vertical among these key points with the biggest overall message being that we need to work together to create interoperable frameworks that will give us all a competitive edge.
SMART CITIES ON THE RISE
Cities are adopting smart technology to become more energy efficient, improve transportation, and make neighborhoods safer. Basically, these cities want to create better places to live, work, and visit. And since we live in the era of big data, with a little assistance from the technology experts, like Hitachi Data Systems, it's now easier for city planners and policy makers to have access to the appropriate information that will help them make the best decisions for their communities.
Adie Tomer, a fellow at the Brookings Institution Metropolitan Policy Program, believes a truly smart city starts with a purpose and an economic vision defined by planners and citizens not by technology." By following Tomer's approach, cities need to look for the societal cracks they've been filling and find new ways of rebuilding the foundation using all of the relevant data. Once they recognize where the opportunities exist, these cities can make informed decisions that create transformative outcomes for the entire community.
According to Network World, cities in the midst of smart tech planning, also find they need specialists to head new departments that are integral to smart city development. These positions include job titles like chief bicycle officer, chief innovation officer, chief data officer, and chief citizen officer. These are the positions slated to make up the Smart City Dream Teams."
HITACHI INVESTING IN SOCIAL INNOVATION FOR OUR FUTURE
Data-silos create real obstacles along the road to innovation. The City of Copenhagen, for example, is on a quest to become carbon neutral and they have experienced major problems analyzing data across so many different platforms. They are currently working with Hitachi Consulting to create a big data platform, the City Data Exchange. This project is helping them bring together relevant data from many sources so they can make informed decisions throughout their journey. lt="" />
Other cities, like Copenhagen, are strategizing and problem-solving solutions that will create a better way of life for their communities. Hitachi is rapidly emerging as a global leader and partner to the rise of smart cities in the areas of IoT, OT, big data and M2M analytics. With plans to introduce new solutions and services for connected cars and connected energy, among others, that further leverage the expertise and the full breadth of products, services, and industries served by the Hitachi family of companies.
ConRes is happy to partner with city and state entities interested in putting their communities on the map of up-and-coming smart cities. If you'd like to learn more about Hitachi social innovations, please call ConRes at 800-937-4688 for more information.
Have you seen an IT innovation recently that makes your city smarter?