Today's electronics are more complex than ever before, many with radio, wireless and cellular technologies integrated into ever smaller, more mobile form factors. Accurately designing, developing, and testing these systems often requires new and more technically sophisticated test and measurement equipment.
But top-tier equipment often comes with top-tier pricing. If you have a tight budget for acquisition of T&M equipment, this may mean that your design and QA teams are forced to purchase fewer instruments or settle for less capable gear to stay within spending guidelines.
This isn't a sustainable long-term strategy, particularly for educational institutions (graduate programs) and organizations in the wireless connectivity, aerospace and defense sectors where responding to rapidly evolving technology changes – and new business opportunities – is essential.
Organizations faced with these choices need to develop a T&M strategy that enables their teams to access the latest technologies while minimizing impact to their equipment budget. And they need to work with a trusted T&M equipment provider with the expertise, inventory, and customer commitment to ensure that its customers have the right instruments at the right time – and at the right price.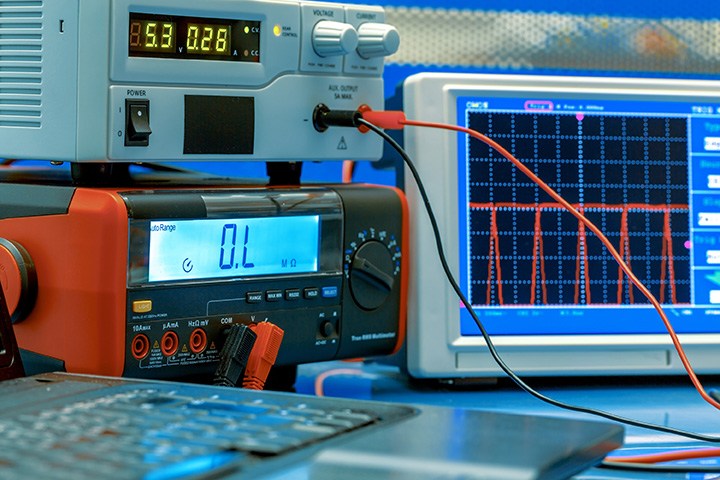 Here at ConRes, we've put together some short case studies that illustrate how we have helped our customers source exactly the T&M equipment they need to stay up-to-date with complex new technologies – yet keep within budget. Download our report Test & Measurement Equipment: Building Acquisition Strategies to Optimize Your T&M Budget to learn how ConRes provides our customers affordable options for the equipment they need.
For over 50 years, ConRes has been a trusted source for acquisition of new, leased or rented, or pre-owned test and measurement equipment. We're experts at working with you to develop the right strategy to maintain up-to-date T&M technologies while respecting tight capital or operating budgets.
Let ConRes help you make the right strategic decisions for acquiring test and measurement equipment. Give us a call at 800-937-4688 or email TestEquipmentTeam@conres.com to contact one of our experts.
Download Our Report for Your Market:
Wireless Connectivity: http://bit.ly/2cd0Zfh
Aerospace and Defense: http://bit.ly/2cR6n4l
Education: http://bit.ly/2cMgOaC