Many IT Departments would rather jump off a bridge than think of a storage conversion project. A 2011 study done by Bent Flyvbjerg and Alexander Budzier in the Harvard Business Review found that out of around 1,400 projects surveyed, 27% were over budget and 16% were both over budget and overdue. With stats like these, it's no wonder why storage IT projects are the bane of many companies. So, what is the answer to avoid these costly overages?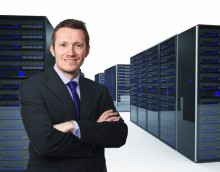 Let's begin with converting data. IBM's Storwize is a great example of one of these new innovative storage technologies that are designed to be implemented with speed in mind. With Storwize's external virtualization, IBM has made it easy to migrate data with a flexibility that requires no downtime. How, you ask? The answer is via a SAN attachment.
Through this attachment, Storwize has the ability to manage external storage systems and also move data onto different platforms without disrupting users. Customers can use data while the migration is taking place. Again, there is no downtime or host impact.
Now, let's discuss the disaster recovery and data backup add-ons." For storage systems of the past, it was a necessity to add these bonus projects. That's no longer the case. Most new storage systems, including IBM Storwize, have disaster recovery and data backup built in, including data mirroring, flash copy, and point-of-time backups that function independently.
Disaster recovery and data backup aren't the only pre-loaded features. Solutions like Storwize also come with active cloud engines, eliminating the need for yet another add-on. Implementing a private cloud solution becomes a matter of configuring preferences and loading the right applications to personalize.
Overall, these new storage systems are designed to have easier installs and data conversions, especially compared to storage projects of the past. Most of the benefits lie in the details, though, and fully loaded is a term that comes to mind to describe those details.
At ConRes, we are storage systems experts, ready to tackle any challenge and provide your business with a strong return on your technology investment.
So what are your thoughts on these issues? Any experiences to share? Please comment below and let us know what you think! And don't forget to share this blog with your followers using our social sidebar on the left as well!
To learn about our Premier Business Partner relationship with IBM, visit us on our Partner Page, as well as our Partner Profile. If you'd like a no-obligation discussion with one of our experts, please contact your local ConRes IT Solutions office. Have questions? Please email our IBM Team.