Big Data: two simple words that started a revolution in the IT world. Over the past few years, companies have been struggling to deal with the build-up of data that they spent millions of dollars collecting, but the fact is that old methods of storage and processing can't handle the growth of petabytes that are threatening to swamp data centers. This crush of data is impacting the performance of data centers. Simply upgrading to a more efficient storage system can be the answer. Don't believe us? Let me give you three examples: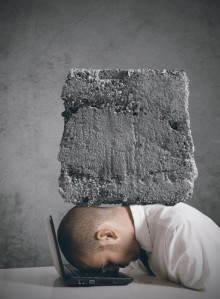 1)Â Â Â  Slow networks. Data overloads bog networks. This is universal knowledge, and for companies that need 24/7/365 operational centers, a lack of speed and scalability is a nightmare, but introduce an efficient way to store and process data, and, boom, you have a solution.
Now, cue in IBM's Flash System and you get a semi-conductor based storage that is able to scale and handle those critical workloads with ease while delivering on performance. So, you get smarter storage that can make fast decisions. Who wouldn't want that?
2)Â Â Â  Applications that gobble-up system performance. The main applications that run your business can sometimes morph into gluttonous monsters that threaten storage space and processing power with IO Operations that just build up.
A better storage solution accelerates those business critical applications and keeps them from taking over your storage. And, as for those IO Operations, Flash System can deliver 570,000 IO Operations per second and move data at 3GB a second. Imagine never having to deal with a space-hungry application again.
3)Â Â Â  Data growth. Data centers grow with your business, but continuing to build on old storage models can get really expensive when we start discussing rapid growth. Budgets are focused on new hardware, software, increasing shelf space, and heating and cooling costs.
Newer storage solutions are designed to increase with your environment. IBM Flash Systems, for instance, can be incrementally upgraded to fit storage needs and, as a green alternative to older boxed storage methods that eat up energy bills, it saves ridiculous costs in the long run.
The end goal of any IT Department is to consolidate, save on operation costs, and increase performance and scalability while keeping to a budget. With the spike in data, it is impossible to do these things without upgrading storage. So, before throwing more money into an aging infrastructure, it becomes essential to really analyze the decisions you make.
For an evaluation of your current storage system efficiency, please contact your local ConRes IT Solutions office.
So, what are your thoughts on these issues surrounding big data? Any experiences to share? Please comment below and let us know what you think! And don't forget to share this blog with your followers using our social sidebar on the left, as well!
To learn about our Premier Business Partner relationship with IBM, visit us on our Partner Page, as well as our Partner Profile. Have questions? Please email our IBM Team to learn more.