First Data makes payment transactions secure, fast, and easy for merchants, and it now does so with the help of HP. HP Converged Infrastructure is now the foundation for First Data's VisionPLUS Flex. First Data enables merchants to process payment portfolios of up to 10 million accounts in a cost-effective manner.
VisionPLUS Flex runs on HP ProLiant servers. Using HP Converged Infrastructure, the system is architected to meet the performance needs of the payment processing industry. HP Converged Infrastructure uses innovative technology to leverage a common management platform that is integrated across servers, storage, networking, security, power, and cooling. Optimization and integration is seamless and provides control and security.
A variety of HP technologies makes VisionPLUS Flex a leader in payment processing. The HP BladeSystem consolidates server, networking, storage, and power management into a unified environment, allowing for advanced insight into the data center. The HP 5800 Series provides for improved resiliency and performance in disaster recovery, ensuring business continuity. HP Virtual Connect Technology gives up to 50% in savings compared to traditional Ethernet switches. All of these technologies contribute to simplified management and cost savings.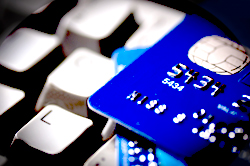 HP Converged Infrastructure enables First Data to deliver VisionPLUS Flex in an appliance delivery model. These VisionPlus Flex appliances have the power to transform existing IT platforms and support growing business demands. Cost of ownership is lowered and capabilities are expanded. Institutions are now able to process payments in country. Processing of credit, debit, commercial, and prepaid cards is streamlined, and loan account processing can also occur on a single platform.
VisionPLUS Flex software is available now, and can be installed in a matter of days. HP Converged Infrastructure makes the system easy to install and integrate, opening up revenue streams in an efficient manner. The HP VisionPlus Flex appliance will be available in July 2013.
You can also learn about the HP/ConRes Specialist Partnership on our HP/ConRes Partner Page and our HP/ConRes Partner Profile. You can also visit our new HP/ConRes website as well.
If you'd like a no-obligation discussion with ConRes, please contact your local ConRes IT Solutions office. Or if you have any questions, please email our HP Team.
So what are your thoughts on VisionPlus Flex? Comment below and let us know what you think! And don't forget to share this blog with your followers using our social sidebar on the left as well!