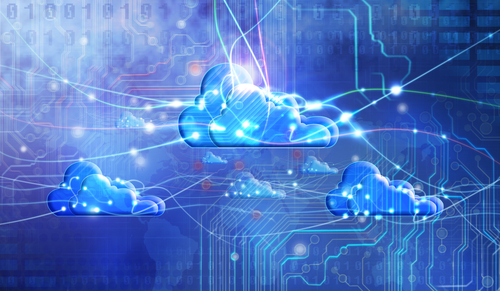 Most enterprises have deployed server virtualization, but the pace keeps getting faster and now cloud computing is on the rise. So it begs the question: How can 20-year-old storage architectures meet today's unpredictable demands? You need a modern storage solution designed from the ground up for new requirements: HP 3PAR Utility Storage, the benchmark for federated Tier 1 storage in virtual and cloud data centers.
Cancel Out the Boundaries Between Physical Systems
Previous Tier 1 storage requirements revolved primarily around performance and availability. But in today's world, agility and efficiency are equally important. Storage silos are the antithesis of agility. And moving data between systems is one of the areas where limitation of the silo is most obvious.
HP Storage is eliminating the boundaries with the industry's broadest federated storage portfolio.  Federation moves you beyond the limitations of apply and space storage virtualization and a basic data migration.  The HP 3PAR peer motion software is an example of this federated approach. It links together peer systems into logical resource pools with inoperable data services. Peer motion provides for non-disruptive and completely transparent movement of data between 3PAR systems. This means you can respond to new business demands either by scaling within an existing system or non-disruptively moving workloads between members of the federation. This capability also significantly elevates the value of thin provisioning by overcoming the capacity limitations of an individual device.
To continue this discussion on HP 3PAR Utility Storage, check out the 2nd half of this blog!
In the meantime, please feel free to visit our Cloud Computing Solutions page, Data Storage Solutions page, HP/ConRes Partner Page and our HP/ConRes Partner Profile to learn about the HP/ConRes Specialist Partnership. Also, if you'd like a no-obligation discussion with ConRes, please contact your local ConRes IT Solutions office.
If you have any questions, please contact our HP Team at HPTeam@conres.com.
And don't forget to share this blog with your followers using our social sidebar below!