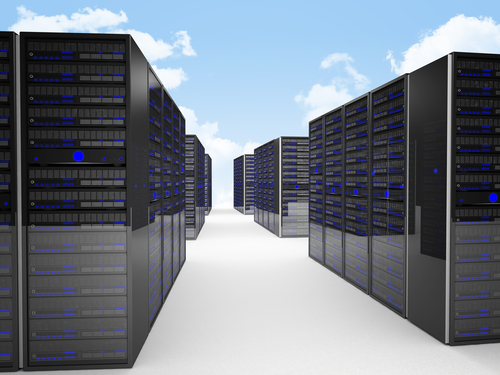 As promised from Part 1, we continue our discussion of HP 3PAR Utility Storage right now!
 
Meeting the Demands of Unpredictable Workloads
Disk systems are traditionally manually tuned for different applications and data access patterns. One system is good at streaming videos. Another provides fast access to a database. If you mix workloads on these single track systems, you're in for a bumpy ride! Manual administration and hard work partitioning wastes resources and cannot scale efficiently. This is where HP 3PAR storage pulls away from the pack. It's designed to handle thousands of dynamic and unpredictable workloads. This is made possible by a 4th generation dedicated storage processor or ASIC and dynamic multi-tenant design. The 3PAR ASIC distributes traffic across all the controllers, caches and drives in the system, so each application has access to all system resources. Dynamic multi-tenancy ensures that an unpredictable mix of random and sequential traffic can co-exist with virtually no performance laws or manual overhead.
Get the Most Out of Every Disk & Dollar
The next criteria is to examine is efficiency. There's one commonality across the landscape of legacy storage architectures: wasted capacity. Capacity gets reserved, systems write empty blocks, and deleted blocks are not reused. This pattern is why many administrators solve capacity problems with purchase orders. HP 3PAR Storage Systems reclaim this capacity and millions of dollars in capital. When data is migrated from legacy systems to HP 3PAR storage, the ACIS identified wasted space inline and at wire speeds, reducing initial capacity consumption by 50% or more. Once data is migrated into the system, HP 3PAR thin persistence software keeps you thin. The system constantly reclaims space using 60K granularity. This nanoreclamation returns almost 100% of unused capacity back to the system.
HP 3PAR is the storage foundation for the HP converged system portfolio. HP VirtualSystem integrates servers, storage, networking, management and virtualization software so the complete solution is ready to run on Day 1. HP CloudSystem uses the same hardware foundation and extends it with robust IT as a service software capability. It's the most complete integrated and open system to build and manage private, public and hybrid cloud environments.
The HP 3PAR Utility Storage Family is the world's leading platform for unpredictable and dynamically shifted workloads. For those on the path to cloud, or looking to get the most out of virtual infrastructure the P10000 3PAR storage system delivers agility and efficiency. As part of HP's converged infrastructure it has established the benchmark of federated Tier 1 storage in the data center of the future.
Feel free to visit our Cloud Computing Solutions page, Data Storage Solutions page, HP/ConRes Partner Page and our HP/ConRes Partner Profile to learn about the HP/ConRes Specialist Partnership. Also, if you'd like a no-obligation discussion with ConRes, please contact your local ConRes IT Solutions office.
If you have any questions, please contact our HP Team at HPTeam@conres.com.
And don't forget to share this blog with your followers using our social sidebar below!