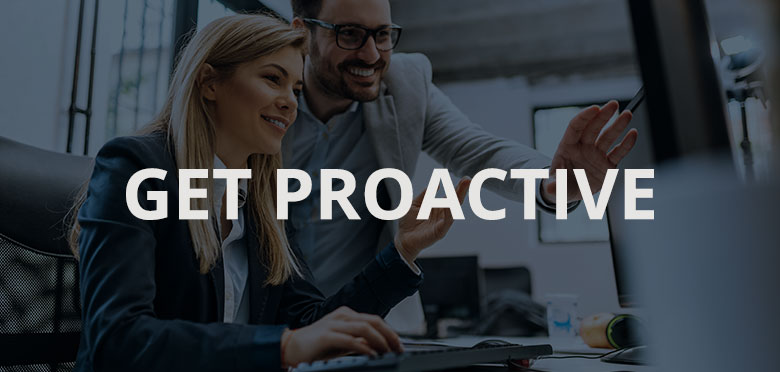 As an IT professional, you know that managing contracts and assets can be a headache. When you're keeping track of hundreds of assets from a variety of different manufacturers, all of which require ongoing support and regular renewals, it's easy to get derailed from your company's core technology initiatives.
For example, you may have a staff member that works with a specific vendor. In that case, the contract information is localized to that person. Now multiply this scenario by 100. With countless different contracts and assets in disparate locations, managing any change (like an outage occurring or an asset reaching the end of its life) requires significant time and resource investment from your team.
Bottom line: without a proactive asset management process in place, fragmented information can lead you to counter-productive strategies like reactive management or even guesswork.
If your team is interested in changing your asset management paradigm, freeing up resources and seizing cost-saving opportunities, here are the five components of a proactive contract and asset management strategy.
1. Support Throughout the Lifecycle
Fragmented, disorganized asset management can lead to a lack of visibility and transparency throughout the asset lifecycle, and that translates to bloated operational cycles and, potentially, costly reinstatement fees. To prevent these issues and streamline management processes, it's important to ensure your team is built to support asset management throughout the lifecycle and not having to jump off mission-critical projects to put out contract fires. A big part of this having dedicated resources available to oversee the process, stay on top of your license and renewal dates, ensure proper service level alignment and work directly with manufacturers.
3. Centralized Asset Data
Managing spreadsheets of asset information gets a lot easier when the data's centralized in one place. Single-pane-of-glass asset availability has other perks, too–you can proactively track end dates and renewal deadlines, track down specific data points faster and identify optimization opportunities across your contracts.
2. Dedicated Resources
Wouldn't it be nice to have an entire team available when you have a question about something like a serial or PO number? Or better yet–what about a team that's so embedded in managing your assets that you don't even have to ask the question in the first place? That's what it takes to implement and execute a contract and asset management strategy.
4. Identification of Cost Savings
With dedicated support, you have the resources to proactively head off challenges and, more importantly, identify opportunities. Dedicated asset management teams can issue quarterly, monthly and/or weekly asset reviews to identify opportunities to lower costs and optimize contracts.
Being Proactive About Contract and Asset Management Doesn't Just Happen
Aligning the right components to guide your asset management strategy takes time and resources, but it's worth it. Not only will it make your team more agile and efficient, but it can also free up your in-house experts to stay focused on core business initiatives.
Unfortunately, at many companies those experts don't have a choice. That's where a knowledgeable, experienced partner comes in. At ConRes, we have decades of experience in guiding organizations through the asset management lifecycle and strong partnerships with leading manufacturers. If you're ready to simplify asset management, free up internal resources and identify cost savings, explore our Contract & Asset Management services.