What are the benefits of adding an IBM Flash Systems (Texas Memory) storage appliance to your storage infrastructure?
Not only will the device co-exist with your current storage arrays, but when you move latency sensitive, I/O-intensive applications to a Flash System, it will radically improve their performance, as well as the performance of the applications remaining on your current system, since they will no longer be bogged down.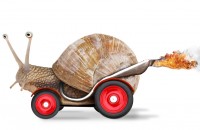 You could:
Accelerate your most critical applications
Do it quickly with the lowest risk
Co-exist with your current system, and improve the value and performance of the applications it serves
Derive business value from your big data in real or near real time
Avoid risking the production stability on early stage products
Flash technology is rapidly defining a new business landscape, where organizations can perform advanced data analytics faster than ever to gain a competitive advantage. IBM flash storage offerings provide extreme IOPS and low-latency performance to turbocharge these new IT infrastructures. When compared to equivalent disk systems, IBM flash storage solutions deliver 6.7 times more capacity in a single rack, 19 times more cost efficiency in dollars/per IOPS, and are 115 times more energy efficient.
IBM FlashSystem™ 810 and IBM FlashSystem 710 are designed to speed up the performance of critical enterprise applications, including data warehousing and OLAP applications, content delivery networks, video rendering and editing software, and 3D modeling and simulation applications. These systems deliver extreme performance per gigabyte so organizations can quickly uncover business insights from IBM DB2В®, Oracle and other database applications. In addition, FlashSystem 810 and FlashSystem 710 eliminate storage bottlenecks with MicroLatency that enables faster decision making.
An IBM Flash Storage (Texas Memory) appliance will work right out of the box, and accelerate application performance in conjunction with your current storage system.
or
To learn about ContRes's Premier Business Partner relationship with IBM, visit us on our Partner Page, as well as our IBM Partner Profile.