Two new developments in cellular technology could potentially transform the way cellular operators work with spectrum – with the emergence of LAA, Licensed-Assisted Access and LWA – WiFi Aggregation – raising questions about potential difficulties between licensed and unlicensed spectrums. This article takes a closer look at the two new terms – and just why they may be of such significance to the industry.
Defining LAA and LWA
LAA and LWA are both terms for similar technologies – essentially, Licensed-Assisted Access. This can be seen as an evolution of a prior technology known as LTE-U, Long Term Evolution in the Unlicensed spectrum. The main principle behind their use is that they enable unlicensed Wi-Fi spectrums, as well as others, to be used for cellular data to be transferred.
Using the unlicensed spectrum could enable operators to capitalize on growing the extent of cellular service, by opening a large portion of bandwidth for use across a number of channels. These may allow high-speed data offloading, by using carrier grade Wi-Fi, as well as helping to refine future cellular standards.
Benefits and risks associated
Despite the potential benefit offered by the technology, one of the main concerns they pose – and why they raise important questions for the industry to consider – is of potential interference with existing connections. LAA could have the scope to interfere with Wi-Fi points and hot spots, leading to a serious impact for a vast majority of cellular operators and their customers.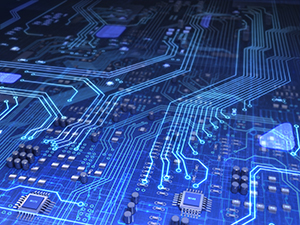 The risk of interference also raises another important issue – the impact of LTE deployment in an unlicensed spectrum, without regulation. As well as creating greater congestion of Wi-Fi channels, the lack of guidelines around them could lead to conflict between different carriers.
As the amount of spectrum available becomes increasingly limited, the options available to develop and improve data speed, or enhance user capacity for data intensive use such as video streaming, have also greatly reduced. Although 2016 will see an FCC spectrum auction, this will come at a high financial cost, for a relatively small amount of spectrum.
Unlicensed spectrums do carry the tempting possibility of boosting cellular service and improving growth, but there remains a fine line between that and the risk of major interference.
While some initial tests, such as those conducted by Qualcomm, have claimed that the use of unlicensed spectrum has not led to any adverse issues, there is a still extensive research that needs to be carried out.
Some industry experts who are raising concerns with the move to the unlicensed spectrum suggest that LAA, or its predecessor, LTE-U, is not designed to share the Wi-Fi spectrum, and hence could only lead to greater congestion. It also poses questions about other potential risks that could emerge from cellular operators being enabled to subvert spectrum intended for established, pre-existing Wi-Fi.
This will only be explored through more developed testing – as further investigations into LAA are carried out later this year, they may provide more of a clearer view into this industrial debate.
But regardless of what these debates may reveal, some providers have already decided to press ahead and implement LAA anyway, in order to see what may happen.
Do you think cellular operators are facing potential risks from the emergence of LAA? Share with us what you think.