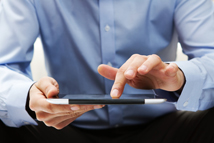 Cisco's BYOD Smart Solution is part of Cisco's unified workspace and is a key part in driving the transition in the workplace. Employees today want to use any device, anywhere, anytime. So because we all need to adapt, Cisco has created a comprehensive, yet flexible solution that spans all layers of BYOD holistically and allows you to start simple" and build up to a much more comprehensive solution. Cisco brings in multiple layers and combines it as a single comprehensive solution validated end-to-end. This solution also includes services for planning, implementation, and support. The key points of Cisco's BYOD Smart Solution are:
• Validating a bring your own device" solution
• Turn-key solution from planning, implementation, and support
• Integrated roadmap to drive solution value and protect customer investment
• Modular building block approach
Cisco's BYOD Smart Solutions brings you from unified access through collaboration, using a building block approach. By bringing collaboration, voice and video together, your employees are more productive and you have the ability to drive innovation in your business.
Starting with mission critical wireless for predictability and scalability, Cisco manages everything as one network with one policy. This provides you with deep visibility so you know who's on the network, where they are, what time they came on, what device they're using, and how they connected. Cisco's BYOD Smart Solution allows you to transform your business, while working on a validating design to reduce risk and speed time to deployment. It gives you an integrated roadmap to drive value and protect your investment. All the while being supported end-to -end with Cisco services. You accelerate business agility, to improve your risk profile, deliver a superior experience to your end users, and you build cost-effectiveness into your network while fostering innovation.
Whether you have a sophisticated need or a simple BYOD need, Cisco's BYOD Smart Solutions accommodates it. The building blocks are designed to use however you wish to optimize for your needs. Another important part of this building block infrastructure is that it allows you to change as your business needs change. So if you start with a simpler approach to BYOD and your business needs change, you're able to evolve.
To learn more about BYOD, check out these Cisco blogs: Mobility, and Data Center. Youc an look at our Spotlight on Cisco BYOD.
We also encourage you to visit the Cisco/ConRes Cisco Partner Page, Cisco/ConRes Cisco Resources Page, and the Cisco's Bring-Your-OwnDevice (BYOD) Smart Solution Page. And, if you'd like a no-obligation discussion, contact your local ConRes IT Solutions office. Or email our Cisco Team.