So you've heard all about BYOD and how it benefits you and your company. But wouldn't a real-life example really show you its power?
California Institute of Arts (Cal Arts) is a small school about 30mins north of LA. They have about 1500 students and range in all the artistic disciplines. One of their IT department's challenges was making wireless available to everyone and keeping it as secure as their desktops. Being in the higher education industry, Cal Arts isn't new to the BYOD scene. Out of the around 4,000 devices on their network, only 300 to 400 of them are controlled by central IT. In other words, they've always had BYOD, but securing and allowing those devices to access their critical systems safely has always presented a huge challenge.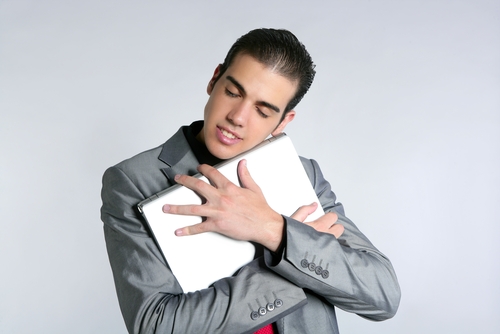 Cal Arts needed a system that was fully integrated and built to work from the ground up, so they looked into Cisco Secure Access & Mobility: Identity Services Engine (ISE). In other systems, if you have one box doing everything and it fails, you lose the entire wireless network and authentication services. But now with their Cisco system setup, if they lose one component, everything is separated so their users will be able to continue running and remain online while the IT team troubleshoots and diagnoses.
Because Cal Arts doesn't regulate what's allowed to connect to their network, their IT department sees just about every mobile device under the sun: Android-rooted, non-rooted, jailbroken, non-jailbroken, iDevices, MacBooks, Windows laptops, and tablets. Having these kinds of numbers, allows them to see any particular security vulnerabilities that comes out from one of these devices giving them the opportunity to quarantine those devices.
From start to finish the entire deployment was easy. Setting the system up, getting it operational, getting users online and having everything fully deployed was simple. The initial deployment of their entire wireless network, including Cisco Prime Network Control System (NCS), only took their manager one week to install by himself. And now that Cal Arts has a secure, ubiquitous, wireless system, they're able to provide coverage inside and outside their buildings. Their data is safe and their users are able to get to what they need. It's made their management easier and Cisco Prime is giving them full visibility into the network, so they are able to look back into the logs of the system and see where all the issues occurred. They can also go into ISE and check the authentication methods very easily to ensure everything is up to snuff.
To learn more about BYOD security, please visit our Mobile and BYOD Security page. We also encourage you to visit our Cisco Partner Page and our Cisco Resource Library for more on the Cisco/ConRes relationship. And for a no obligation discussion, contact your local ConRes IT Solutions office. Or email our Cisco Team at CiscoTeam@conres.com.
And please don't forget to share this blog with your followers using our social sidebar below!