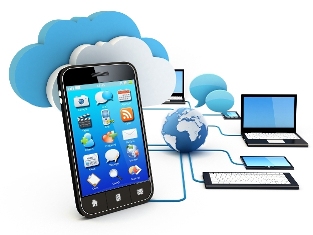 Gary, a Senior Architect and Engineer for ConRes, has been working in the IT industry since 1985. He started his career as a programmer and then transitioned to networking when technology and opportunity made themselves available. Recently, I had the opportunity to sit down with Gary and he took the time to share his knowledge about cloud computing and storage solutions.
What is your role at ConRes?
I architect and deploy storage solutions in the field. For example, I work with clients on the whole realm of the NetApp solution set. I am considered a trusted advisor, and work on-site to address client pain points and to outline new product enhancements. Every week I travel somewhere my territory covers Boston to Virginia and North Carolina to Chicago. I have a passion for this: to learn new emergent technologies and talk with customers to make their businesses work more efficiently and make their lives more productive.
What is Cloud Computing?
Cloud is IT as a service. There are three different types of clouds: private (for an enterprise), public (accessible to the general public), and hybrid (mixture of the two). There are different variations of cloud services: IT as a service, infrastructure as a service, platform as a service, and software as a service. Software as a service has been around for about five years (an example is Salesforce). This last variation is the grandfather of the cloud services. How does Cloud Computing address costs and operational pressures? It is operational, as all hardware is now stored on-site. Cloud Computing eliminates the need to purchase hardware, which as a result, reduces leasing, renewal costs, and operating system patches. It also eliminates the need for IT staff to be on the premises to administer, monitor, and manage this infrastructure on-site. Time and administration costs are alleviated. By creating a service level agreement with a cloud service provider, customers will guarantee their up times (e.g. all apps will be delivered) and they will have better control of their on-site IT service administrators.
How do you choose the right private, public, or hybrid Cloud solution?
It all depends on the application. I always say there are four pillars of IT: application, network, servers, and storage. Network, servers, and storage mean nothing without application. It`s all about the app. Tier 1 and Tier 2 weigh in to help make the choice. If you have an app for backup and recovery (Tier 1), it can be in the cloud. It will eliminate tape rotation and provide a platform for disaster recovery. This will be a public solution. I`ve seen in the field that email is the big application. This can be public or private. It is mission critical but it can be kept in the public cloud so the server can provide management and in-house deployment (no IT person needed). But there is a security issue with sensitive information that is shared with clients via email. To know that it is secure, go with a private cloud solution or keep everything in-house to compensate for security. This does depend on IT staff (IT wears many hats in a smaller organization, so you could push some of their responsibility to the cloud). The decision is between keeping hardware on-site or achieving cost savings by pushing it to the cloud. To make an informed decision between a public, private, or hybrid cloud solution, consider the following four pillars:
Service availability. Is your data and business protected? How available is your data? This can be one of the pillars to move to the cloud or keep in-house.
Secure separation. Example: a business has a line of businesses and wants to separate their network servers into tenants but within the same shared IT infrastructure. This can be put in the cloud for security. It actually protects the business by delivering the secure separation concept of SMP secure multi-tenancy.
Service assurance. Quality assurance = workload prioritization. Can you isolate the workloads of servers, networks, and storage? Email, HR, and Salesforce apps can be isolated and up times will always be available.
Service management. The most important pillar, which is the eyes into the infrastructure. Its goal is end-to-end visibility and central management to provide control of all notebooks, computers, and end devices (phones, tablets, etc.).
How do application workloads drive the Cloud?
It depends on how you prioritize what goes into the Cloud. Define if the app is mission critical or standard (non-mission critical). Some companies are afraid to put apps into the cloud because they fear the loss of security. But determining what is strategic or non-strategic allows companies to have a competitive advantage in the workplace or go-to-market. Also, take into consideration the following:
Ask: does the service provider support my application? For example, if you house it in Amazon DS3 you want to see if it will be supported with archiving, back-up, and recovery. Does the service provider also support basics like email? Find out where your data will be stored. Is it compliant or non-compliant? What is the geography will it be in China, India, or the U.S. when it is housed in the cloud? Security. This has been a big concern for the cloud over the last few years. What security mechanisms are in place? Is the data secured in regards to industry regulations, like HIPPA? Can the data be protected in the storage geography (overseas)? How is the data certified? Should you choose Web over SSL what kind of encryption is used? What kind of policies does the provider have?
Portability. If your whole system is in the cloud and you want to add a new employee, how fast can your provider do so?
How available is the app? Is it reliable? How easy is it to upload the data? If you have an Oracle database and want to update that huge database is it going to take hours or a few minutes? How do you transfer it back?
Most importantly, try to determine if the provider will still be in business in five years. Before you sign a 5- or 10-year agreement, look at the company`s financials and customer base. Go with a well-known provider, and one with a solid track record and financial stability. Make sure your data is in good hands.
Is there a valid practical cloud implementation in place today?
If you own a small company and want to get into the Cloud, Amazon Glacier is a low-cost cloud storage service. It offers good archival back-up and long-term storage. It is a new solution but cost-effective (about a penny/megabyte).
NetApp Connect is an emerging technology that works with VMWare Horizon, VMWare Horizon Workspace, and Citrix. It takes information from mobile access and makes it secure to corporate data.
Dropbox is a Cloud storage and file sharing service. It does what most people want to use the Cloud for file upload, retrieval, and accessibility for anyone with secure user names and identification. It helps users access documents, make revisions, and share files globally.
For more information about the Cloud, or to have Gary visit your company, contact me at 877-561-5534.