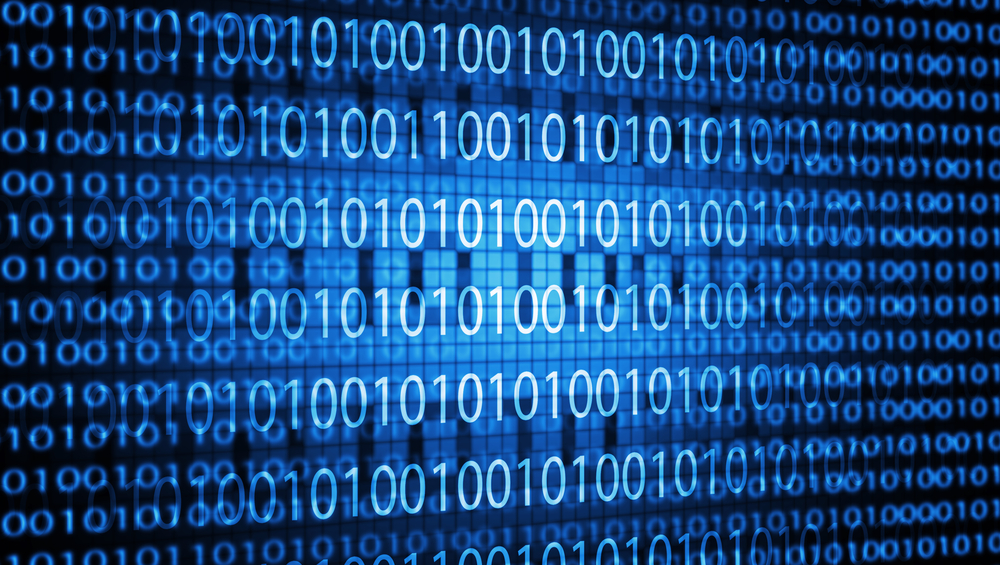 Big data is a far reaching in today's world. Never before has this much information been digitized. Virtually everyone is in on the growing influx of data. This data is accumulated daily from social media, email, online shopping, analyzed online activities, as well as others. Although constantly increasing, in 2013, the Marketing Technology Blog estimates that there are upwards of 2.7 billion Terabytes of data. With so much information what does one do with all this data and what do we get out of it? Other questions arise. With technology evolving so rapidly, how do we store and process this information?
A great number of advantages and opportunities arise because of the easy access to data. Analyzed trends, patterns, and consistencies observed from processed information can steer companies in new directions with internal operations as well as creating competitive edges. Data analysis can affect every aspect of business by revealing previously unseen company expenditures and inefficiencies. Studies reported in Harvard Business Review by Tata Consultancy Services in 2013 showed that companies that had larger budget allocations for Big Data ended up with consistently larger ROI's. Trends also show that the most lucrative companies have large budgets for Big Data goals and analysis. A survey of 720 profitable worldwide companies done by the Gartner firm in 2012 showed that 64% of the firms have implemented Big Data technologies. Externally, Big Data can reveal new potential markets of consumers as well as how to more effectively market to those consumers. These factors show how Big Data is a player in virtually every aspect of business.
Big Data brings up certain challenges. How do businesses process the constant and growing flow of data? Once conclusions are drawn from processed data how then do those organizations adapt those strategies? The technical specifications of machines to process this information are ever changing because of the rapid advances in technology. Businesses then face the difficult task of purchasing hardware that is scalable in its processing power. As time goes on, prices for this technology should decline as it becomes more standard. Another difficulty businesses may encounter is the flexibility possessed to adapt to recommended changes gathered from Big Data analysis. Some companies may not be able to change because of factors such as contractual obligations, market pressures, lack of funds, specific industry, as well as many other factors.
With so many different business profiles it can be difficult to determine proper data analysis hardware and integration of that hardware. However, companies such as Hitachi can provide an across-the-board solution. Hitachi's Big Data Solutions provide the expertise to pair a business with the perfect Big Data solution. Consultations offered by Continental Resources and Hitachi will give clients cost and implementation plans specific to the client profile. A clear lit path through the sometimes overwhelming world of Big Data continually guided by Continental Resources and Hitachi will provide customers peace of mind during the implementation process as well as long after. With such resources then available, businesses can begin to benefit from analyzed data that can reveal hidden trends and patterns. This information in turn can turn a business around internally as well as give one new competitive edges in crowded marketplaces.
To learn more about Hitachi Big Data Solutions visit: http://hitachi.conres.com/hitachi-solutions/big-data.php
McGuire, Tim, James Manyika, and Mike Chui. "Why Big Data Is the New Competitive Advantage." Ivey Business Journal. N.p., July-Aug. 2013. Web. 13 Nov. 2013.
Karr, Douglas. "Infographic: Big Data Brings Marketing Big Numbers." Marketing Technology Blog. DK Media Group, 2012. Web. 13 Nov. 2013.
Manyika, James, Mike Chui, Brad Brown, Jacques Bughin, Richard Dobbs, Charles Roxburgh, and Angela Byers. "Big Data: The next Frontier for Innovation, Competition, and Productivity." Big Data: The next Frontier for Innovation, Competition, and Productivity. McKinsey Global Institute, May 2011. Web. 13 Nov. 2013.
Ramaswamy, Satya. "What the Companies Winning at Big Data Do Differently." HBR Blog Network. Harvard Business Review, 25 June 2013. Web. 13 Nov. 2013.
Boardman, Alex. "Businesses Spending More on Big Data Technologies." Microsoft Business. Microsoft, 27 Sept. 2013. Web. 13 Nov. 2013.
Reed Construction Data, LLC. "Construction Cost Estimates for Computer Data Center in National, US." Computer Data Center Construction Cost Estimate (US National Average). Reed Construction Data, LLC, 2013. Web. 13 Nov. 2013.