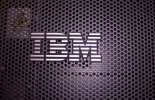 As we take a turn to the halfway mark of the year, flash storage is on the tips of many ITÂ analysts and observers' tongues. Moreover, investors are now putting their money where their mouth is. According to CB Insights, venture capital funding for flash storage hit the $1.9 billion mark as of June 20131. These startups are primarily targeting the enterprise storage space.
Why the rush on flash? Companies need more computing power. More computing power equals performance levels that organizations desire and truly need. Performance levels are achieved by moving from spinning disk drives to solid state alternatives.
From a big picture business perspective, investors see flash memory storage as a major component for handling the wide array of data-heavy workloads that have taken different shapes and forms.
For example, according to NetApp Insights, flash is being applied to workloads from virtualized servers, desktops, and online transaction processing (OLTP). From an architectural standpoint, flash is being integrated at practically every level, including at the host level and to all flash arrays.
According to Information Week, IBM has made the case that by adding all-flash storage arrays within storage area networks, organizations can realize amplified application and database performance without having to make changes to software. To that end, IBM also put their money where their mouth is, making a $1 billion investment in flash research and establishing 12 storage centers of flash capability around the globe.
Information Week revealed some noteworthy benefits for running an all-flash storage environment in their April 2013 article IBM: Flash Storage Hits Tipping Point:
All-flash storage arrays offer 74% lower power, cooling, and floor space compared to spinning disks, according to IBM.2
It's possible to reduce transaction times for high-volume applications (ERP, analytic applications) by up to 90%, according to IBM.2
Thomas Reuters confirmed that flash arrays brought a 10X improvement in throughput and reductions in latency to its financial services.2
Overall, flash technology is the answer to the data overload and heavy workflows that many companies are experiencing. Still looking for more information on how flash storage can improve your business performance? Get in touch with our team today! As a Premier IBM Business Partner, we can help you get up to speed.
To learn about our Premier Business Partner relationship with IBM, visit us on our Partner Page, as well as our IBM Partner Profile. If you'd like a no-obligation discussion with one of our experts, please contact your local ConRes IT Solutions office. Have questions? Please email our IBM Team.
1 Venture Capital Funding to Flash Storage Hits $1.9B – A Look at the Industry, 2013, http://www.cbinsights.com/blog/trends/flash-storage-industry.
2 Henschen, Doug. IBM: Flash Storage Hits Tipping Point, 2013,
http://www.informationweek.com/storage/systems/ibm-flash-storage-hits-tipping-point/240152747.