What are we up against?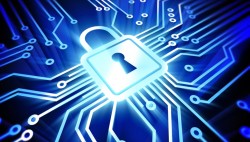 The Internet is probably the most driving achievement of technology in recent years in terms of its impact on our culture, the way we live, and infrastructure. More and more people are turning to the Internet to perform tasks they never did before. People now pay bills online, access tax information, medical records, credit history, as well as many other elements. Online security has developed and increased to counteract the growing cyber attack risk over the years however one may argue that it is not developing quickly enough. In a study done by WhiteHat in May 2013, 86% of all websites evaluated by WhiteHat Sentinel revealed at least one serious error in that website's security and in most cases at least 56 errors. This can leave the sensitive content of such websites at great risk. It is imperative that information be protected because of the increasing sensitivity of people's information being stored and available on the Internet. Compromised information such as credit card information or personal information can lead to issues such as identity theft and unauthorized transactions. It is important to take some time to understand some of the risk's people and this information face.
Some of the major risks that data faces on Internet based applications are direct data access and theft, data poisoning, malicious file execution, phishing, as well as many others. Let us take a more in-depth look at what each of these risks entails. Direct data access and theft entails important at-risk information such as credit card information being exposed to either theft or unauthorized users because of poor website security. Data poisoning is when important data is incorrectly deleted or changed leading to the information being compromised or completely lost. Malicious file execution is a file that has been compromised being uploaded to a web application which can harm present data on that web application. Phishing is malicious content posing to be part of an organization, such as a website or an email, putting official content of an organization at risk. The list of risks goes on and continues to grow as technology grows as well.
What you can do!
F5, being an industry leader in application security and delivery is trusted by some of the world's most powerful companies. F5 specializes in optimizing network application delivery, their security, performance, and the availability of servers. F5 offers the F5 BIG-IP. This is a flexible web application firewall that secures web applications. The firewall provides unrivaled web application and website protection. This will guard your vulnerabilities within a system that may not even be known to your organization. The firewall will also enable compliance for key regulatory mandates. The firewall incorporates the following key features:
Advanced enforcement                – Built-In Compliance Capabilities
Policy Control                             – Integration for Agility and Adaptability
Flexible Software Infrastructure   – Web Scraping Prevention
Session Awareness                     – Integrated XML Firewall
Dataguard and Cloaking              – Live Updated Fire Attack Signatures
 Benefits!
Incorporating F5 BIG-IP firewall will have the following benefits for your organization as well as numerous others:
Give all your web applications and websites unrivaled security protection
Ensure App Security and Performance
Reduce Cost and Enable Compliance
Deploy flexibility and incorporate external intelligence.
Get out-of-box app security policies.
To find out more information about F5 products with ConRes please never hesitate to contact us!
Give us a call at 800-937-4688
Sources
WhiteHat Security. "WEBSITE SECURITY STATISTICS REPORT." WEBSITE SECURITY STATISTICS REPORT MAY 2013. WhiteHat Security, May 2013. Web. 10 Jan. 2014.
Whatson Hall Ltd. "The Website Security Issues to Tackle First." Top 10 Website Security Issues. Watson Hall Ltd, 2012. Web. 10 Jan. 2014.