Two years ago, AMD introduced the world's first accelerated processing unit and transformed the embedded computing experience. The innovative AMD embedded G-Series APU combines power efficient x86 CPU cores and a discreet class APU on a single chip to enable high computer performance and eye catching visuals in lower power bands.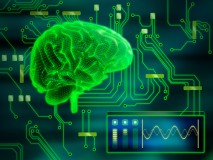 Today, the progression of the AMD embedded G-Series is complete. AMD new embedded G-series SOC platform is a high performance, low power, SOC (system on chip) design which includes even higher performance x86 CPU cores, integrated graphics capable of supporting beyond HD resolution across multiple displays and a fully integrated I/O controller.
The new AMD G-Series SOC platform offers up to a 113% increase of CPU performance1. Up to 20% increase in graphics performance and an overall 33% footprint reduction compared to the two chip solution of the AMD G-Series APU2. This platform delivers an exceptional HD visual experience and a heterogeneous computing advantage enabled by OpenCL with 155 GFlops per clock compute power, while maintaining superior performance with low power designs and markets such as digital signage, casino gaming, in-vehicle computing, industrial controlled automation, medical, SMB storage, thin client, point-of-sale and kiosks, Internet enables TV, and human machine interfaces.
AMD's embedded G-Series SOC enables you to deliver your next small form factor embedded design with an exceptional level of quality, reliability, longevity and innovative features, such as ECC support, hardware accelerated video decode and encode, digital content management, and industrial temperature support.
Any experience or something to share regarding the AMD Embedded G-Series? Please comment below!
Feel free to learn more about AMD products and solutions on our AMD Blog. Also, if you'd like a no-obligation discussion with ConRes, please contact your local ConRes IT Solutions office or email us directly at AMDTeam@conres.com
And, of course, don't forget to share this blog post with your followers using our social sidebar below!
1 AMD Targets High-Growth, Embedded Markets with New AMD Embedded G-Series System-on-Chip, April 2013