L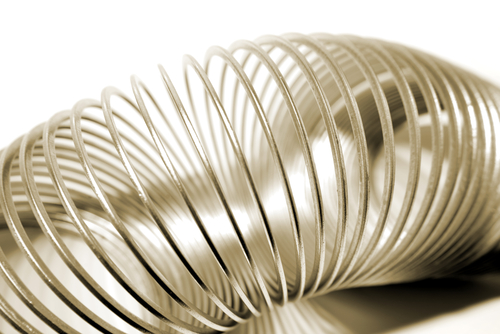 ast year consulting firm Frost & Sullivan conducted a survey of technology decision makers and learned that 41% put cloud computing service investments as a top priority. Organizations have been cautious of entrusting business critical data to the public cloud – and for good reason. At the same time, a private cloud infrastructure can be more easily controlled and the organization can apply rigorous security to protect its data. We have helped several of our clients deploy FlexPod, a single platform data center solution from NetApp, Cisco, and VMWare. FlexPod, when deployed correctly, accelerates private cloud ROI.
5 Reasons Why Flexpod Helps Organizations Move to the Private Cloud
Flexibility: FlexPod grows while you grow – and you don't have to expand your hardware footprint dramatically if you have isolated events of increased demand. FlexPod allows you to scale to a large-scale data center without architectural changes.
Lower Total Cost of Ownership: As you scale with FlexPod you buy less hardware. With less hardware you have lower maintenance costs going forward. Power costs are also greatly reduced – even more so if desktops are virtualized and replaced with thin clients. Studies have shown average annual OPEX savings of more than 20% and up to 40% savings in storage CAPEX from moving to a private cloud.
Faster Time to Move Apps to Production: As organizations search for new streams of income, new products in the form of mobile applications are appearing on the scene. The cloud is perfect for these apps; and in your FlexPod environment they are secure. The private cloud model allows you to move new business applications from concept to testing to live in weeks – saving months or even years under the old infrastructure model.
Disaster Recovery: A disaster recovery plan is critical as an organization's inability to get systems back online in a timely manner can drastically impact revenue. The virtual servers in FlexPod's private cloud allow you to back up the entire server off-site. Routine backups are easier, and in the event of an outage, the server can be back online quickly. Your employees will thank you for the reduced time spent on back ups and testing.
Security: FlexPod provides a secure multi-tenancy (SMT) environment enabling each tenant – business unit, application, or customer information – to be securely isolated in the FlexPod environment. Because you are utilizing your own internal Cisco blade servers, your data is safe under your existing security protocols (unlike the public cloud). FlexPod's SMT has undergone rigorous testing and has been certified via PCI compliance validation, FISMA certification, and ICSA Audit.
As you can see, FlexPod deployments are saving money and saving time. FlexPod provides better data security meaning faster recovery time in the event of a disaster.
Continental Resources has the tools and the experienced engineers to deploy a successful FlexPod solution for your organization.
For more information about FlexPod and NetApp, visit our NetApp Platnium Partner page or contact us.