We are now in the midst of Phase Three: Project Voyager.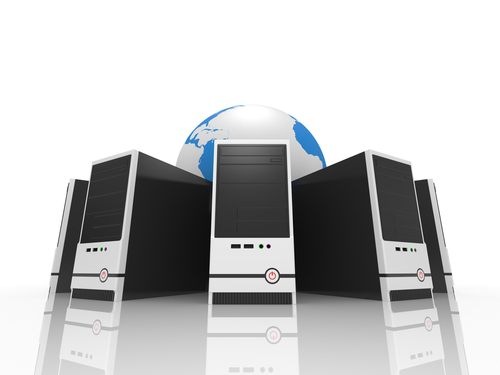 No, these aren't the words of James T. Kirk on the Starship Enterprise. Last I checked, we're not on the set of Star Trek with William Shatner. Project Voyager is the third phase of HP's push to redefine data center economics with their new ProLiant Gen8 servers. A movement that HP says will revolutionize your expectations of your IT infrastructure. Project Voyager automates the server life cycle and delivers infrastructure that manages itself making your IT equipment not just faster, but more importantly, smarter.
In November 2011, HP launched a three phase transformation plan for the server market with Phase One, Project Moonshot. Project Moonshot is a program that changes the way servers are built making web services, social media and simple content easier and more affordable for your company to deliver. Project Moonshot promises the ultimate in low-energy technology by combining resources, and reducing space and cost to you. Phase Two, Project Odyssey, consists of a developmental roadmap that unifies x86 server architectures and UNIX to one platform enhancing performance and availability.
In February 2012, HP announced the ProLiant Gen8 servers, which features embedded automation and intelligent management software that eliminates up to 50% of your manual tasks and related errors. This pushed HP's transformation plan into Phase Three: Project Voyager. With all the growing digital demands of our society, Project Voyager aims to capture that required innovation we need to redefine IT infrastructure. Transforming Your Server Experience The ProLiant Gen8 servers are powered by the HP ProActive Insight architecture. Through analytics, these servers decrease downtime and offer valuable insight into your IT infrastructure.
Simply put, ProLiant Gen8 servers terminate the issues that cause your systems to fail and lose your data. Innovations include:
Integrated Lifecycle Automation
Dynamic Workload Acceleration
Automated Energy Optimization
Proactive Service and Support
To read more about HP ProLiant Gen8 servers, check out CalvinZ's Around the Storage Block blog or Frank Owen's TechVirtuoso's blog. Please also check out our HP/ConRes Partner page to learn about the HP/ConRes relationship and our other HP ProLiant Gen8 blog, The Future of Smart Servers: HP ProLiant Generation 8 (Gen8). If you have any questions, please contact our HP Team at HPTeam@conres.com.